Councillor Hearty calls for Crossmaglen to 'stay positive'
Posted by
Newry Times News
info@newrytimes.com
Tuesday, June 18th, 2013
Business
,
Community
Councillor Terry Hearty, a member of the committee that organised the recent Colourful Past – Confident Future initiative in Crossmaglen has called on people to stay positive and build on the momentum the event has started.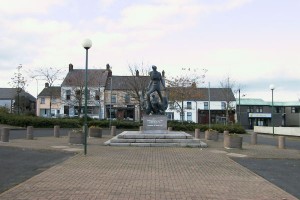 Speaking to Newry Times, Councillor Hearty said, "This event was a positive story about the area. What we need to do now is build on this. With a bit of hard work I believe we can make this initiative and this whole area a success. "With the various community and business groups working together we can deliver for south Armagh. "I have asked Newry and Mourne Council to invite the various funding bodies and business development groups back to the table in early September to see can we deliver jobs for the area. Councillor Hearty said South Armagh was an area filled with potential. "We have land zoned for industrial use, we're perfectly situated between Dublin and Belfast, located just an hour from each and most importantly of all we have a highly skilled and motivated work force," he said. "We have a lot of highly skilled people who are involved in the building trade who could be trained for a wealth of jobs. We also have a lot of highly educated young people leaving colleges and universities with a wide range of high quality skills and qualifications. "Many of our young graduates and trades people are leaving for Canada and Australia and while it's great that there is somewhere that they can use their skills we need to create jobs at home and give them a reason to put down roots here. Just 30 or 40 jobs would make a huge difference to our town." He added that the people of the area needed to stay positive and be proud of what Crossmaglen has to offer. "I believe we need to stay positive about our area. We will get knock backs but if we believe in ourselves and our area we can deliver," he said. "Tourism is an area with huge potential. We get a lot of day visitors to the area but the key is to get them to stay and really explore what there is to see and do. "In order to do this we need to work with Castleblaney and Dundalk to deliver a whole package that gives visitors a real experience and a reason to stay and indeed, come back. "If anyone out there has any ideas for how we can further the goals of the Colourful past – Confident Future initiative I would encourage them to get in touch," he said. "We would love to hear from local business people, community groups and proposals from young entrepreneurs. We'll do everything we can to lobby funders and get your project off the ground. Heart added, "Nobody is going to help us but ourselves, luckily I believe there's nothing the people of Crossmaglen and south Armagh can't do for themselves."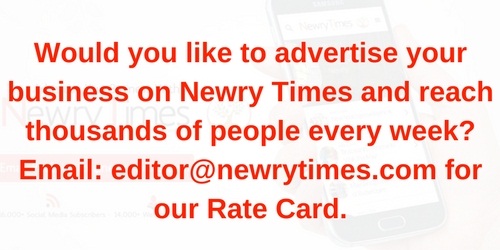 Both comments and pings are currently closed.