CIRA make chilling threats of 'severe, military action' against members of travelling community
Posted by
Newry Times News
marketing.newrytimes@gmail.com
Monday, June 17th, 2013
Community
,
News

SDLP MLA for South Down Karen McKevitt has condemned threats believed to be issued by the South Down Command of the Continuity Irish Republican Army against members of the travelling community. In a chilling voice mail message left on Saturday 15th June on Dominic Bradley's constituency office phone, a message was left by a person who claimed to be representing the South Down Command of the Continuity Irish Republican Army (CIRA).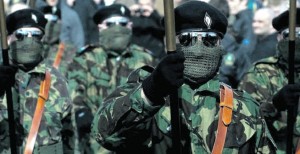 The voice mail stated, "Last night our volunteers carried out a gun attack on a house in Crannard Gardens, Carnagat. "The individual living in this house is a member of a travelling criminal gang who is deeply involved in the drug trade. This person unfortunately was not at home. The CIRA representative also revealed the republican group was behind two other attacks recently in the Newry area. "We would also like to claim at this time that we carried out a bomb attack in Bessbrook and the other bomb attack in the Demesne, Carnagat. "All these individuals are all part and parcel of a growing heroin drug culture within the travelling community. And in a warning to those they believe to be involved in the selling of heroin, the CIRA statement warned, "We will not sit by while these gangs, and other gangs inflict this on our communities. There will be no further warnings issued to these people, instead we will take direct, severe, military action"
.
Commenting on the threats, which were sent by recorded voice mail message, McKevitt said no group has the right to take the law into their own hands and use bombs and bullets – regardless of the seriousness of the alleged crimes. McKevitt continued, "In this sinister message, this paramilitary group claims that it carried out a gun attack in Newry. The group also claimed responsibility for two pipe bomb attacks, one in Bessbrook and the other in the Carnagat area of Newry. "This type of violence was a frequent part of our past – it was wrong then and it is wrong now. The vast majority of our people rejected violence and continue to reject it. Violence cannot be legitimized regardless of whether or not a paramilitary group has a 'strategy'. She added, "I would urge anyone who has any information about these crimes to pass it on to the police without delay." DUP MLA William Irwin described the voice mail and threats as a 'sinister development'. Speaking to Newry Times, he stated, "This is a sinister development and there is a strong necessity for those behind this threat to desist from this activity and allow the community to direct any information to the local PSNI who in turn will exercise their duties within the law."
He added, "Indeed attacks such as referred to in the statement place the community at great risk and danger and hopefully the Police will be able to track down those responsible for these incidents and that justice will prevail."
More on this story:
Pipe bomb explodes outside Newry house
Bessbrook pipe bomb explosion 'part of traveller feud', locals claim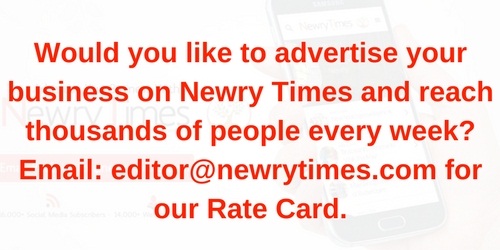 Both comments and pings are currently closed.