Local family push themselves to limit to save young boy's sight
Posted by
Newry Times News
info@newrytimes.com
Thursday, June 13th, 2013
Community
,
News
,
What's On
A local family is taking part in a grueling 85 mile challenge in just 24 hours in a bid to save a young family member's eyesight. 4 year old Caolan Nation suffers from a rare eye disease called Ries-bucklers syndrome – where if a treatment is not discovered his eyesight will deteriorate and he will eventually lose his sight. He was diagnosed before he was 12 months which is unusual; normally it's by the age of 2. The official title is 'Reis–Bücklers corneal dystrophy', a rare, corneal dystrophy in which the Bowman's layer of the cornea undergoes disintegration. The disease, which is genetic, was picked up from his father John Nation whose father passed the condition to him. It leads to erosion of the cornea which causes painful attacks. There is no cure as it is a genetic condition of the blood that deteriorates the sight. Eye transplants have not been fully successful so the current research is to try and find a cure. Despite no cure, research has provided ways of managing the condition. Caolan has to have 2-3 types of drops and eye creams every day and night to alleviate any pain and prevent erosions. Little Caolan is the only child in Northern Ireland with this disease and his family have decided to raise awareness through a series of physical challenges. Caolan's grandmother Lorraine Rooney said her grandson's disease can be extremely painful. "It can at times be a very painful condition," she commented. According to nanny Lorraine, Caolan's mother Elaine Rooney has been raising money for 2 years and has a personal target of £3,000 and is just £1,000 short. Lorraine says friends and family members have rallied in support of Caolan but she insists that because of the rarity of the disease the charity is not well known so getting exposure is absolutely vital. That exposure will come in the form of the Bike Hike Challenge on 22nd June 2013. Lorraine explained, "My husband and nephew's challenge is to raise funds for this charity, which I believe is unique to most and I am not aware of others having done this. "They are starting at 2am in the morning of 22nd June and leg 1 consists of a cycle from Newry to Newcastle via the coast. "Leg 2 is a hike from Newcastle to Rostrevor over the Mourne Mountains including, Donard, Commedogh, to Bernagh, to Muck, to Deer's Meadow to Pigeon Rock to Shankieve to Slieve Martin. Lorraine continued, "Leg 3 is a cycle from Rostrevor to Carlingford and Leg 4 is a hike from Carlingford to Newry, via the mountains, Sleive Foy to Ravens Rock to Long Woman's Grave, to Caenawaddy to Clermont to Angelsey to Flagstaff and finishing at the Quays."
If you wish to donate please go to  www.justgiving.com/Elaine-Rooney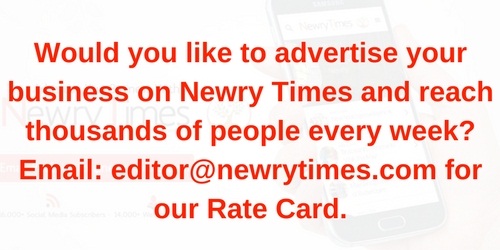 Both comments and pings are currently closed.