"Retrograde step for equality" – South Armagh republican ex prisoner support group on SPAD Bill
Posted by
Newry Times News
info@newrytimes.com
Tuesday, June 11th, 2013
Politics
The South Armagh support group for former republican political prisoners, Iarchimi Ard Mhacha Theas has described the passing of the SPAD Bill as "completely discriminatory and a retrograde step for equality".
Group spokesperson Thomas Marron, himself a former political prisoner, said, "This legislation institutionalizes discrimination. "Institutionalized discrimination against nationalists was the norm in the six county state for decades; this gave rise to the Civil Rights Movement and was clearly one of the primary causes of the conflict in the north. "I and many others were released early from prison as part of a political settlement, as part of the peace process, which is premised on inclusivity, the system of government in the north is designed to guarantee inclusivity and participation of all sections of society. "The institutions are required to promote equality. All of this was enshrined in the Good Friday agreement and endorsed by the majority north and south. The passing of this Bill runs contrary to the Good Friday Agreement and the St Andrews Agreement and contravene the commitments given in regard to political prisoners. "It was only recently that our group along with the support of Newry and Mourne Council and OFM/DFM held a seminar in Newry to highlight the barriers facing political ex prisoners when seeking employment, and encouraged local businesses to adopt the OFM/DFM 'Employers' Guidance on recruiting people with conflict related convictions, which are clearly designed to reduce barriers to employment for former political prisoners. Mr Marron went on to criticise the SDLP for the position they adopted which he said allowed the Bill to pass. "There is serious degree of anger within the ex prisoner community at the failure of the SDLP to block this bill, given that they pride themselves as champions of civil rights. "When this bill was first introduced our group requested meetings with local MP Conor Murphy and Assembly members Megan Fearon and Dominic Bradley. Both Mr Murphy and Ms Fearon met with us and gave us the opportunity to explain our position regarding this Bill and its negative impacts. "However Dominic Bradley did not meet any of our group, perhaps if he had afforded us a meeting he may have had a different perspective and could have blocked this Bill. "Ex prisoners have played a significant role in the peace process and the political process. Many elected representatives throughout Ireland are ex-prisoners, including Ministers Mp's, MLA's Councillors, TD's and one of our MEP's. "The fact that ex prisoners are voted into these positions demonstrates clearly that a significant section of society trust and rely on ex prisoners as their representatives. Legislation which bars ex prisoners from any position of employment will no doubt alienate many former political prisoners and their families and sections of society. "We live in a society which is still emerging from conflict. Punitive measures against one particular group of former participants in the conflict run contrary to conflict resolution and leads to alienation from the political process which maps the route away from conflict. Marron added, "Conflict resolution requires a no –winners and no losers approach. This Bill is in opposition to this and the motivation of those who tabled the bill and those who refused to block it has to be questioned."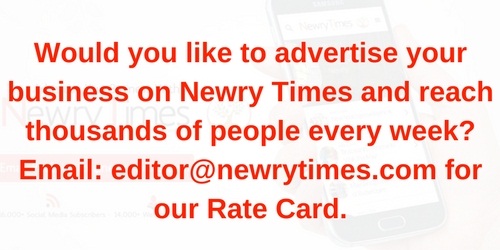 Both comments and pings are currently closed.