Letters to the Editor, 'Free Stephen Murney protest in Newry'
Dear Editor,
On Saturday 1st June, upwards of 50 éirígí activists and supporters, together with family and friends of Stephen Murney, took up residence in Newry's Monaghan Street to mark the six month anniversary of the internment of Stephen Murney and to call for his immediate release.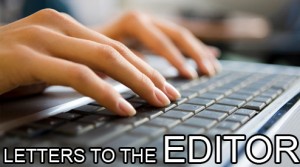 In late November 2012, a letter penned by Stephen Murney appeared in his local press. The letter contained a scathing criticism of a number of aggressive early morning raids carried out by the PSNI in his native Derrybeg estate.
Stephen expressed particular concern over the traumatic impact these unwarranted raids were having upon the families and children of those being targeted.
Within less than 24 hours of this letter appearing in print, in scenes eerily reminiscent of that which he had condemned, the front door of Stephen Murney's family home was itself smashed in by the PSNI, as part of an aggressive dawn raid, and he himself was snatched away from his young family.
What followed was, according to a friend of Stephen Murney and former local councillor and member of the Stormont Assembly, Pat McNamee, Orwellian in nature.
Speaking at the conclusion of the white line picket in Monaghan Street, Pat McNamee told the assembled crowd that to understand the imprisonment of Stephen Murney one must enter into the world presented in George Orwell's novel entitled 1984.
Posing the question, "Why is Stephen Murney imprisoned?", Pat suggested that only through entering the world of 'newspeak' could we obtain the answer.
"Newspeak is the term used by Orwell, in his book 1984, to describe the language employed to oppress people in what was a fictional totalitarian state. That state is not really so fictional nowadays."
Elaborating, he continued by explaining that: "Stephen Murney is charged with having a band uniform that he wore whilst a member of a local republican flute band. In 'newspeak', that is having a paramilitary uniform and being equipped for terrorism.
Stephen Murney is charged with having photographs of protests he had taken part in, which inevitably included images of members of the PSNI, who were also present at these demonstrations. In 'newspeak', that is having information useful to terrorists.
Stephen Murney is charged with having his son's toy gun in his home. In 'newspeak', that is having an imitation firearm. In 'real speak', Stephen has been held in prison for over six months solely because he is an effective republican and community activist."
Highlighting that Stephen Murney is but one victim of an increasingly oppressive British state apparatus, Pat McNamee, said that after two decades of 'peace processing', the rights of the individual, rather than being protected through a Bill of Rights, which was but one of a number of promises enshrined in the Good Friday Agreement that had been reneged upon without sanction, "there has been an accelerated erosion of legal rights since 1998".
Through extended periods of detention, increased stop and search powers, the reduction of the right to a trial by jury and 'closed evidence hearings', where judges are presented with secret 'evidence' which can neither be disclosed to nor challenged by the accused or their legal representatives, the British state apparatus "is more draconian now than at anytime during the years from 1969 through 1999. Instead of moving forward with human rights, it is they who are dragging us back."
Concluding the rally, Davy Hyland, independent councillor in Newry and Mourne District Council vowed that, despite the silence of the other nationalist representatives for the area from both the SDLP and Sinn Fein, that he and those assembled on Saturday would continue to raise the case of Stephen Murney until he is released and allowed to return to his family, home and community.
Congratulating all of those present at the white line picket and the subsequent rally, éirígí activist, Shane Jones, said that it was representative of a growing awareness of the plight of Stephen Murney across the country.
"Depressingly, éirígí activists protesting the excesses of the British state on Monaghan Street in Newry has, through necessity, become a familiar sight.
Unfortunately, a familiar face at those protests and others, Stephen Murney, is missing due to his continued internment in Maghaberry Gaol.
However, if those within the British establishment, its puppet parliament at Stormont, its compliant judiciary or its corrupt police force thought that they could isolate Stephen Murney and smother his criticism of their collective actions, they have misjudged the situation.
People once unaware of the true nature of the continued British presence in Ireland are being exposed to it across the country. Over the past couple of weeks alone pickets, protests, leaflet drops and information stalls have been held in Newry, Offaly, Wexford, Wicklow, Belfast, Galway and Dublin, with many more to come.
Stephen Murney will not be isolated nor silenced whilst his comrades are on the streets," he added.
John McCusker – éirígí
Short URL: https://newrytimes.com/?p=31973
Posted by
Newry Times News
on Jun 4 2013. Filed under
Community
,
Letters to the Editor
. You can follow any responses to this entry through the
RSS 2.0
. Both comments and pings are currently closed.