'We can't let the fuel gangsters win' – Bradley
SDLP Finance Spokesperson Dominic Bradley has called for a public debate on the fight against fuel fraud and said all options, including ending the rebate system based on markers in fuel and replacing it with a simple, cost-free reclaim system, need to be on the table.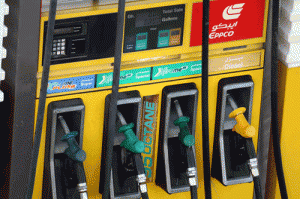 He made the call this week during a Stormont debate on a single all-island agreed rate of duty on vehicle fuel.
The Newry and Armagh MLA said, "Fuel smuggling is a problem but the big difficulty is diesel laundering which is taking place on a massive industrial scale, and I regret to say some of it within my constituency and in the adjacent areas of counties Monaghan and Louth.
"The reality is that we are currently losing the war against the diesel launderers, in fact it is difficult to say that we are really fighting it at all because of the scattered range of agencies north and south that are involved in dealing with the issue.
"I believe we need radical policy changes agreed north and south and operated in parallel if we are even to have a chance of eventually winning the war. This motion debated today will bring us no closer to such a solution because it simply does not address the laundering issue directly.
The SDLP MLA continued, "It is not the differential between fuel prices north and south that motivates the criminal launderer. It is the differential between the price of road diesel and rebated agricultural diesel. That is the issue that must be addressed.
"It is estimated that there may be as much as 400 million litres of washed diesel in the system in any one year on the island of Ireland. Even if the gangsters only made 10p a litre, the lowest estimate anyone has made, that would give them £40 million of clear profits a year.
"This is in the same league as heroin and cocaine but with a lot less risk of doing time. In fact nobody is doing time for diesel laundering. The time has come to give serious consideration to proposals from the fuel retailers, the hauliers, agricultural contractors and others for a different rebate regime for farmers and others in line with practice in other European countries.
"No dye in the fuel, no laundering, a single pump price for all diesel and a simple reclaim system for those entitled to a rebate. It would not matter whether the price or the rebate was the same north and south – as long as both jurisdictions acted together.
Bradley added, "For those organisations who have opposed such a move because of implications to their cash flow, a change of regime would mean millions in savings, north and south, and some of that money could be invested in transition grants and a fuel credit scheme for rebated users.
"We need a full, open debate with all options on the table. We can't let the gangsters win."
Short URL: https://newrytimes.com/?p=31576
Posted by
Newry Times News
on May 16 2013. Filed under
Community
,
Politics
. You can follow any responses to this entry through the
RSS 2.0
. You can leave a response or trackback to this entry