Armagh hearts broken by Down
Posted by
Newry Times News
marketing.newrytimes@gmail.com
Tuesday, May 14th, 2013
Sport
ARMAGH 0-11 DOWN 2-6 Richard Bullick at Parnell Park Distraught Armagh were left licking their wounds after a late ambush by Ulster rivals Down saw the Division Three title and sole promotion place cruelly snatched from their grasp in Dublin.
Unbeaten for over a year coming into this Tesco HomeGrown National League final, the Orchard outfit were on course for a third trophy in less than eight months when leading by seven points early in the second half at Parnell Park.
They were still comfortable enough with seven minutes remaining but goals change games and the wheels spectacularly came off for Armagh after Down hit the net to close the gap to two points.
James Daly's side should have had enough experience and composure to weather the storm, but Down drew level before scoring a decisive second goal in injury-time to leave Armagh ruefully reflecting on what might have been.
Aside from the excitement of a frenetic finish, this eagerly-awaited derby decider was far from a classic, with the tricky conditions and poor refereeing contributing to an uninspiring spectacle for the live television audience.
Backed by a strong wind, Armagh got off to a flying start with five unanswered points in the opening seven minutes, but their first failing of an ultimately unhappy afternoon was in not hammering home their superiority.
Sinead McCleary drew first blood for the favourites and captain Caroline O'Hanlon, who won Player of the Match in Armagh's only previous appearance in a National League final eight years ago, soon struck twice within a minute.
A spectacular swerving effort from Kelly Mallon of Derrynoose followed almost immediately and it was all looking good when young Harps star Fionnuala McKenna stepped imperiously past a Down defender and confidently drilled over.
At that stage Down still hadn't been out of their own half and, although they started coming into it, their opening point courtesy of a Natasha Ferris free was quickly cancelled out by another point from the dynamic McCleary.
However, Armagh lost their way in a scoreless second quarter when they didn't display enough urgency and weren't helped by a lack of precision or cohesion in attack, though the strength of the wind did make it difficult to control the ball.
A five-point interval gap was a lot less than Down would have feared earlier and, having chosen to play into the wind in the first half, the Mourne women were clearly confident of overhauling any moderate deficit after their remarkable rescue effort in injury-time in the semi-final.
Daly admitted afterwards that he feared five points was an insufficient cushion against this rejuvenated Down team so perhaps it was unsurprising that his side didn't just try to defend their lead at the start of the second period.
McCleary kicked a free after being fouled and added a point from play to stretch Armagh's advantage beyond two goals and a later point from McKenna meant the five point buffer was still there well into the final quarter in spite of three scores from Down.
Although soaking up pressure at times, things seemed under control for Armagh but a goal by full forward Kyla Trainor, who was named Player of the Match, proved vital as much for its effect on the respective teams as its three-point value.
Inevitably the goal gave Down fresh purpose and belief but Armagh surprisingly panicked and their opponents sensed a victory which had long since seemed a bit beyond them was suddenly there for the taking.
Another Down point cut the lead to one but, for a side so successful at this level, Armagh's response disappointingly lacked conviction or coherence and the underdogs got their chance of an equalising free after an Orchard attack broke down at the other end.
Ferris made no mistake and the force was with Down entering injury-time but the unfolding nightmare got much worse when Caitlin Malone handled on the ground and the subsequent attack saw Armagh hit with a disastrous second goal.
It was an easy finish for sub Hazel Jordan and although Armagh – with a still not fully fit Mags McAlinden thrown on up front as an emergency measure to bolster a bereft forward line – finally found their mojo in a frantic finale played out in a torrential downpour, they simply ran out of time.
As she had when these teams drew the opening league game in Hilltown in February, McCleary kicked two points in injury-time to take her tally to six but this time it was too little too late as Down survived an agonising last 94 seconds without further concession.
Shattered, shell-shocked and disconsolate after tasting defeat for the first time since last season's semi-final, Armagh's bitterly disappointed players sunk to the ground in stunned disbelief as the cruel reality started to hit home.
They had topped the table with six straight wins but Down's late surge snatched the title, the trophy, neighbourly bragging rights and that all-important promotion place from their grasp.No wonder this hurt.
ARMAGH: K Daly; C Morgan, L Brown, S Marley; S Reel, N Marley, C McCann; C Malone, C O'Hanlon (capt; 0-2); M McGuinness, F McKenna (0-2), M Tennyson; N Henderson, S McCleary (0-6, 2f), K Mallon (0-1).  Subs – S Grey for Tennyson (51 mins), C Lennon for Mallon (54), M McAlinden for McKenna (62).
DOWN: E Joyce; C McKibben, L Sharvin, O Boyle; E Keane, N McGowan, S Fegan; C Fitzpatrick, M Doherty; G McClean (0-1, 1f), G Kelly, O Fegan; L Cunningham (0-2), K Trainor (1-1), N Ferris (0-2, 2f).  Subs – S McNamee for Kelly (44 mins), C McArdle for Doherty (54), H Jordan (1-0) for O Fegan (58).
Referee: Gus Chapman (Sligo).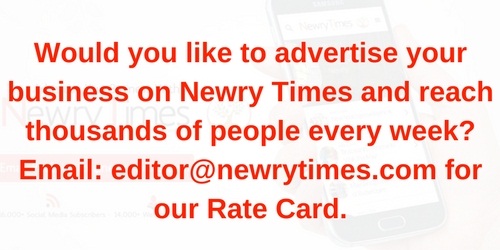 Both comments and pings are currently closed.