Newry actively supporting 2013 Community Relations Week
Posted by
Newry Times News
info@newrytimes.com
Thursday, May 9th, 2013
Community
,
What's On
Newry is supporting Community Relations Week 2013 and its theme 'Expressing Identity – Addressing Division' with three events planned as part of over 170 happening across Northern Ireland from May 20th to 26th.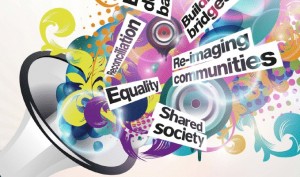 Community Relations Week is organised by the Community Relations Council (CRC) and includes events run by local councils, public bodies and community and voluntary sector organisations. 'Shout for Peace' is the title of a discussion organised by YouthAction Northern Ireland when young people from different backgrounds will come together to explore the realities of living in a contemporary divided society. The results of the discussions will feed into a Youth Peace Manifesto. The event will take place at the Magnet Adult Centre on Wednesday May 22nd from 7pm to 9pm. The Gaelic World is the theme of a talk by Gordon McCoy from ULTACH at Newry City Library on Thursday May 23 starting at 7.30pm organised by Libraries NI. Gordon will tell the story of the fortunes of Gaeldom which stretches from Ireland to the Isle of Man to Scotland and Nova Scotia. Newry and Mourne District Council are hosting a filming of 'Tapestry of Colours' at Sean Hollywood Arts Centre on Friday May 24 at 7pm. The film examines the truth behind modern immigration in Northern Ireland. From answering practical concerns such as "Why do these people come here to take our jobs?" to addressing the damaging impact that labelling other cultures has on society as a whole, the film takes the public through a soul-searching journey. The week will begin with its flagship event, the Community Relations Council policy conference 'Expressing Identity – Addressing Division?' in Derry~Londonderry, 2013 City of Culture, on Monday May 20th. Key community relations workers from across Northern Ireland will come together to plan ways of ensuring good relations successes translate into policy guidelines that strengthen the peace process. Jacqueline Irwin, CRC's Chief Executive welcomed the progress made since Community Relations Week began in 2003 and stresses that the right to express and celebrate our identity is an important part of community life. She stated, "In our increasingly diverse society, respect for the rights of others to also express their culture and allegiances has been an enormous and costly challenge. Understanding that we will need to learn to embrace diversity if we are to flourish is fundamental to our well-being as a small community in this fast changing world." Welcoming Newry's involvement she said, "Taking part in Community Relations Week events is an active way of demonstrating dedication to peace building. This is our statement of hope for the future, encouraging us to realise that we can learn the skills necessary to build relationships and bridge division." A full listing of Community Relations Week events can be found at www.nicrc.org.uk and printed programmes can be obtained from local libraries.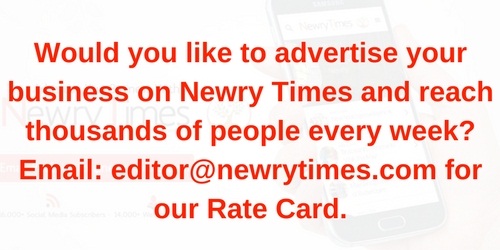 Both comments and pings are currently closed.