Crossmaglen and Creggan Upper to hold mock Referendum on Irish Unity
Posted by
Newry Times News
info@newrytimes.com
Friday, May 3rd, 2013
Community
,
Politics
The United Ireland – You Decide campaign which was officially launched this morning in Crossmaglen will see people from Crossmaglen, County Armagh and neighbouring Creggan Upper in County Louth going to the polls on 25th May on the question of Irish Unity.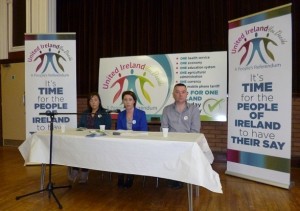 The campaign group have taken on the ambitious plan to host a mock 'Border Poll' asking almost 3,000 people 'Do you think Ireland should be reunited?' Chairperson of the group Emma McArdle outlined the vision of the campaign saying, "Our group has come together to tell the story of the people on the ground who actually live day and daily with the effects of the border. "Our voice has been lost in this debate so far and so we want to articulate how the border impacts on us. We want to start a conversation at community level on the future of Ireland and we call for the people to have their say. "The Good Friday Agreement, which is now 15 years old, states that there will be a Border Poll when it appears likely that a majority of those living in the north want Ireland to be reunited. "We think that the time has come to begin a debate on the issues associated with a United Ireland," she added. The group will manage a campaign over the next three weeks until polling day, incorporating a number of events including a 10k run and a family walk on 12th May, a live debate on 14th May and a car cavalcade and balloon launch on the 18th May. Members of the group will be calling at homes in the area over the coming weeks to talk about the campaign and on the day of the vote polling stations will be located at Crossmaglen Community Centre and Naomh Malachi GFC Shelagh and will be open from 7am – 8pm. McArdle added, "We want to make our poll as inclusive as possible and reach as wide an audience as possible and for this reason we have decided to encourage voting by those aged 16 years old and over. We are also opening our campaign office today which is located at 5 North Street and can be contacted on 30 860 163. "We are hopeful that our campaign will garner widespread political engagement and for this reason we invited all local councillors from Newry & Mourne, Dundalk and Louth Councils as well as MLAs from the Newry Armagh Constituency and TDs from Louth to today's launch. "We hope that by holding this poll Crossmaglen and Creggan Upper will make a positive contribution to the debate for Irish Unity."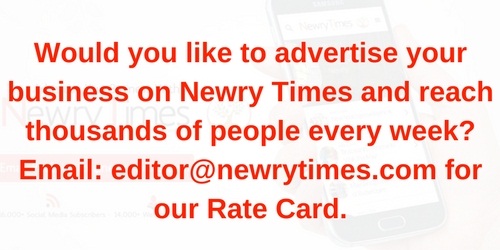 Both comments and pings are currently closed.