Newry Style Awards shows off local fashionistas
Posted by
Newry Times News
marketing.newrytimes@gmail.com
Wednesday, April 24th, 2013
Community
The third annual Newry Style Awards, hosted by The Bank Bar, was yet again a huge success!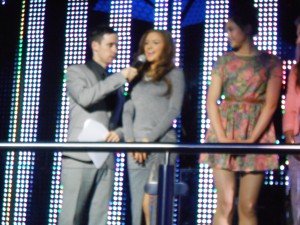 The most stylish ladies (and gents!) from Newry and Mourne were out in force on Friday night as part of Newry Style City, and as usual they were not disappointed. As guests arrived they were greeted and treated and swiftly took their seats. Each table had a set of voting cards for each of the categories creating that friendly competitiveness between those up for awards and their supporters. This certainly made for great craic from table to table. Proceedings began with host Connor Phillips of Cool FM riling up the supporters and chatting up a few of the 'yummy mummies' and grannies. Connor was a source of great fun throughout the evening and kept things flowing smoothly. Also, from what I could see he was the apple of a few of the ladies' eyes in the room. There were nine categories to choose winners from on the night, including: Most Stylish in Corporate, Retail, Beauty, Sport, Yummy Mummy (the newest award of the night), Female, Hospitality, Male and Most Stylish on the night. There was certainly tough competition in the room with all the women dressed to the nines and the men looking dashingly handsome. An array of current trends were on show from monochrome minis to midi dresses and bright and beautiful spring colours. One party goer, Sarah Rice commented, "Newry is as stylish as London or New York," and I think this was the epitome of the night. The variety of style on display was a testimony to people's desire to experiment with fashion and not be afraid to be themselves, and as Connor Phillips put it; the nominees were all "a bunch of fine looking articles!"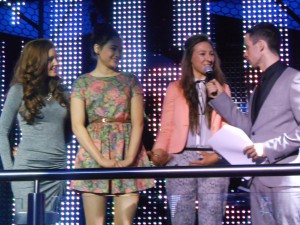 Everyone there on the night was spoiled for choice on who to vote for but in the end the rightful ladies and gents took the winner's spot. Ultimately, the organisers of Newry Style Awards did a fantastic job of putting the awards together and organising prizes with local businesses. As all of the sponsors for Newry Style City are local businesses and organisations it really is a testimony to what Newry has to offer. One of the key messages host Connor Phillips left at the end was to shop locally and keep your money in the local economy. I think this is something we can all agree on. Newry clearly has a lot on offer and Newry Style City is always successful in putting Newry on the fashion map and I think this event really helps support local businesses and attract more and more shoppers and party goers to our local area. A big congratulations to all Newry Chamber and all the organisers for another hugely successful year of bring Newry to the fashion front.  Here's to next year's Newry Style City!
Winners
Newry's Most Stylish in Corporate:
Colleen Murray
Newry's Most Stylish in Retail:
Claire Lyons
Newry's Most Stylish in Beauty:
Fiona Murphy
Newry's Most Stylish in Sport:
Natasha Daryaie
Newry's Most Stylish Yummy Mummy:
Catriona Trainer
Newry's Most Stylish in Hospitality:
Marie-Theresa McKenna
Newry's Most Stylish Male:
Paul Martin
Newry's Most Stylish on the Night:
Cara Marren
Buttercrane Street Style Competition:
Toni Finnegan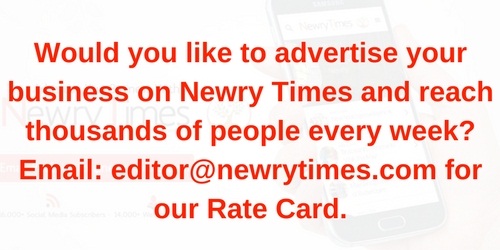 Both comments and pings are currently closed.