'Parental choice must be cornerstone of education system' – Rogers
Posted by
Newry Times News
info@newrytimes.com
Friday, April 19th, 2013
Politics
SDLP Education spokesperson Sean Rogers has said that parental choice should be a priority when it comes to our education system. Mr. Rogers, himself a former school principal was speaking ahead of an assembly debate on integrated education.
Speaking to Newry Times, Rogers said, "The integrated sector along with other sectors of education makes an invaluable contribution to the welfare of our young people. Since the Good Friday Agreement the number of integrated schools has increased from 40 in 1998 to 62 in 2013 which is to be welcomed. "The Department for Education has put aside £261k for 2012/13 to assist schools with the process of transformation to integrated status. "The SDLP commends the vital contribution the integrated sector makes however I am concerned that the Alliance Party seem to suggest that integrated schools should be given priority by the Department of Education almost to the detriment of other educational establishments. He continued, "This mind-set seems to eliminate the ability of parents to exercise their own choice when it comes to selecting a school for their child. Parental choice is arguably the cornerstone of any effective education system and should be fiercely guarded. "I am concerned that pouring all our efforts into one form of education institution is misguided. It is clear that the Alliance party see no role for faith based education and this is a fundamental flaw in today's motion. "The DUP amendment to the motion which calls for the development of a single shared education system is equally misguided. What we should be working to ensure is that a diverse range of schools are supported and are empowered to provide an enriching educational experience on our young people. "The real future for our education system is building on the opportunities for a variety of school types in the future including faith schools. Despite an increasing secular society, many of us see our faith as the foundations of everything we say and do. "Respect is also central to a faith based education- if you study the Mission statement of our faith based schools and more importantly just observe how they live their faith you will see they promote the tolerance of difference, allowing students to expand their minds, share views and explore ideas in an community of shared respect and support. "Building a truly shared future must include prioritising respect for the rights and choices made by parents and young people. We can all point to a wide-range of schools that already adopt a shared system for learning and these along with some very good quality integrated schools are a real asset to our education system. Rogers added, "Right across the North I can point to good practice, across the sector's pupils from different backgrounds being educated together – learning partnerships are a good example of this. "We can do much more though to ensure that all schools work collaboratively. Shared Education can become an opportunity for keeping education alive in our rural areas – be it cross community or cross border. "Our priority must be to strive for the highest standards in education learning and give young people access to a broad range of high quality educational institutions. "The Minister must avoid any attempt to prioritise any form of educational institution over another. The SDLP recognises the advances made in the area of shared education and would urge the Minister to ensure promotion of shared and integrated education in all variety of forms is made a priority of the Department of Education."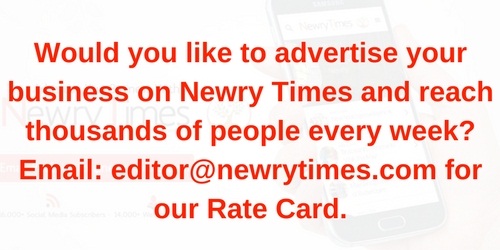 Both comments and pings are currently closed.