Newry athlete caught up in Boston explosions
Posted by
Newry Times News
info@newrytimes.com
Tuesday, April 16th, 2013
Community
,
News
Local political representatives have expressed their shock and disbelief at the explosions in Boston. It transpired today that scores of people from Ireland – North and South – were in Boston at the time competing in the marathon. Newry man Sean Smith took part to raise funds for the Southern Area Hospice and described scenes of chaos when he spoke to BBC Northern Ireland today. "I went with Sports Travel International, I was running the marathon for my local charity, the Southern Area Hospice." He added, "It's a wee bit chaotic at the minute to be quite honest, there's a lot of people quite worried about their loved ones." SDLP MLA for Newry and Armagh Dominic Bradley also expressed his disbelief at the shocking scenes in Boston. "On behalf of the SDLP, I convey sympathy and condolences to the Boston Mayor, Tom Menino, the governor of Massachusetts, Deval Patrick, the people of Boston and the marathon participants and their families."There has been a particular relationship not only between Ireland and Boston but between Derry and Boston, Belfast and Boston, and the people of Northern Ireland and the people of Boston. "All of us who have been to Boston will know that the city is at once American, European and Irish. Consequently, the images on our screens last night, which showed what happened in Boston yesterday, seem all the more chilling and telling. Bradley continued, "Many of us will have heard the interview with Sean Smyth of Newry, who took part on the Marathon for the very good cause of the Southern Area Hospice. His selflessness stands in stark contrast to those who planted these bombs. "We should remember today not just the people of Boston but the people of other countries and places who similarly lost people in tragic and sudden circumstances as a consequence of terror. "We should also remember that the scenes and means of terror in Boston yesterday were previously visited on us and were our experience — bombs in a crowded street in refuse bins leading to the death of a child. He added, "In remembering the people of Boston, we should also remember that there are others for whom the pain and poignancy of what happened yesterday are relevant to their own life." Bradley's SDLP colleague, MLA Karen McKevitt also paid tribute to those who lost their lives.
"I am deeply saddened to hear of the events in Boston. The Boston Marathon is perhaps the most popular marathon in the world attracting runners from many countries, including Northern Ireland. 
"Indeed some of our local athletes participated in the event and I pray for their safe return home. My thoughts and prayers are with the people of Boston, the families of the innocent people who lost their lives and all injured in this senseless attack. "I fully condemn this violent act and hope that those responsible will be dealt with through the justice process." DUP MLA William Irwin spoke to Newry Times of his 'horror' as news broke of what is now being described as a terror attack. Irwin stated, "When I heard of this attack in Boston I was horrified and no one can fail to be moved by the pictures which have been beamed into our living rooms showing the explosions and the blood stained streets. He added, "To target a public event of this magnitude and with such deliberate disregard for human life is beyond comprehension and my thoughts are with the injured and the families of the deceased victims." Sinn Fein MLA Mickey Brady described his initial reaction to the scenes as 'disturbing'. Brady explained, "I was very disturbed last night at the scenes unfolding from Boston Marathon. My thoughts are with all of those affected by the explosions particularly those who have died or suffered serious injury. "I know that there are many Irish people living in Boston and that many Irish were participating in the marathon. I hope that they are safe and I will be thinking about them, their families and people all over the world who are caught up in conflict at this time."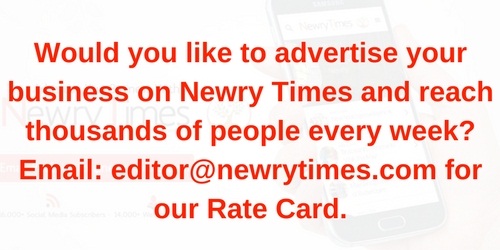 Both comments and pings are currently closed.