Cash Savvy and Chic: Bag a bargain in Newry charity shops
Posted by
Newry Times News
marketing.newrytimes@gmail.com
Wednesday, April 10th, 2013
Community
We're all feeling the pinch these days, from students like myself, to the working population and pensioners. So how must charities be faring when most struggle to manage from day-to-day? Wouldn't it be wonderful if there was a way everyone could benefit in some small way? There is, and it's literally right on our high streets. Charity shops.
There appears to be a stigma attached to buying clothes from charity shops for fear of being perceived as 'cheap.' Clearly this view forgets the premise of a
charity
shop. In my experience the people who think this have never crossed their threshold, and so without shopping in charity shops I strongly question this judgement. Don't knock it until you've tried it. Despite this, since the recession the numbers of people spending in charity shops has increased rapidly with a high of nearly £1 billion being spent in 2012, a 34% increase on 2011. The main group depending on charity shops are single and young mothers, although there has also been a rise in the number of middle class people shopping here. With these statistics in mind I recently decided to set myself a challenge. Over Easter I took £20 and decided to see how much I could get for my money in Hill Street's charity shops, from Cancer Research to Oxfam and the British Heart Foundation. I didn't think this would be an ambitious task because I'm well aware of the quality of goods available. I ended up purchasing a beautiful French Connection dress, a jumper, a brand new Topshop shirt, an overnight bag and a clutch bag. All for just £20. Not a bad day at the office.
Getting some great bargains and high quality goods was not the best part of the day. With some of the charity shops I visited being close to my heart I felt as though I had done something worthwhile with my money, benefiting others, whilst gaining a small perk myself. What more could I want from a days shopping? Ultimately, for those on a budget or those looking to save a bit of money but don't want to skimp on quality I would highly recommend trudging through the charity shops of Newry. Although you come across the occasional questionable item on the style front, having a good hoke almost certainly guarantees you finding something you'll like. At the same time helping out many good causes is a huge bonus and helps everybody out in tough times. So why not give it a go?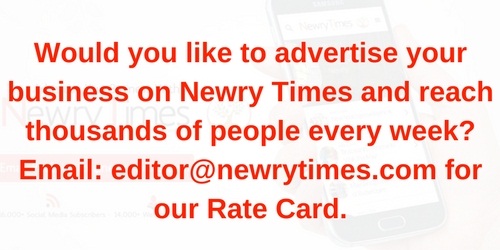 Both comments and pings are currently closed.