Huge turnout for Cullyhanna Easter Rising Commemoration
Posted by
Newry Times News
info@newrytimes.com
Thursday, April 4th, 2013
Community
On Easter Sunday afternoon republicans gathered in Cullyhanna for the annual Easter Rising Commemoration.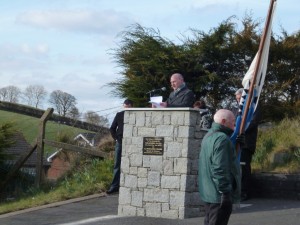 Councillor Colman Burns chaired the event and members of the Michael McVerry Cumann, Cullyhanna read the 1916 Proclamation and the South Armagh Roll of Honour and laid wreaths. The Michael McVerry Memorial Cup was also presented to members of Cullyhanna seconds and Dorsey Emmets who had battled it out on the football pitch the day before and who couldn't be separated even after extra time. Belfast MP Paul Maskey travelled to Cullyhanna to address those gathered and he began by remembering those named on the Cullyhanna Memorial, where the commemoration took place, along with all those buried in nearby Cullyhanna graveyard who contributed to what Maskey described as 'Ireland's freedom struggle'. "On this the 97th anniversary of the Easter Rising we remember with pride all those who sacrificed for Irish freedom. There are many many people buried in this graveyard who played their part in this country's struggle and today we keep them in our thoughts. Paul spoke of the republican dream of a new, united Ireland where all citizens are treated as equals and where the border is a thing of the past. "We know from recent census figures that there are more children of primary school age from a nationalist background that a unionist one.
"Orange dominance in the north is no more. However unionists will always have a place in a new Ireland. "Sinn Féin believes that the time is now right to demand that a Border Poll – a component of the Good Friday Agreement – be held and to advance this campaign and I am aware that your neighbours in Crossmaglen and Shelagh will be holding their own People's Border Poll on 25th May this year. "I hope that many people from Cullyhanna also get involved in this campaign. It's time to let the people have their say. Paul added, "Republicans are about nation building. We are about laying the foundations for a New Republic — a real republic with social justice and equality at its core. Let us go from here today even more determined to build that republic."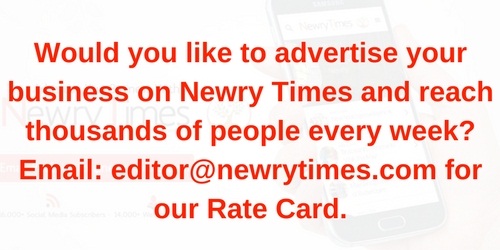 Both comments and pings are currently closed.