Interviews – performing at your best
Posted by
Newry Times News
marketing.newrytimes@gmail.com
Wednesday, March 20th, 2013
Business
,
Features
,
Jobs & Careers
Research shows that 85 percent of the reason you secure and progress in a job has more to do with people skills than technical knowledge.
Interview panels ultimately give jobs to people they like, people they see fitting into the company, getting on with others and able to bring lots of positive energy to the table. So while you are busy focusing on displaying your technical skills and competencies remember it is just as important to really make a connection with your interview panel.
Be Confident
– You have to feel good about you and then you have to help your interview panel feel good about you too. Have a confident purpose and plan for your interview. What do you want to achieve, what impression do you want to make, what core skills and competencies do you want the panel to see in you, what key message do you want to leave hanging in the air when you exit the room?
Take Charge
– Often we make the mistake of believing that interviews are a passive affair for the candidate: they ask the questions and you give the answers! This is very far from the truth. You need to have a plan for how you want to influence the process and the panel. You need to be proactive and take charge of the information you provide.
Be Likeable
– Give a firm handshake on arrival; look the panel straight in the eye, treat each person you meet as if he or she is truly important. Don't interrupt. Don't mentally cut off the other person. Don't reload while he or she is speaking. Listen! Listen! Listen! Smile, nod in agreement and address the panel by name.
Focus –
Focus your answers to the question and always ask the panel to repeat if you think you may have gone off track or if you need to buy a bit more thinking time. Structuring your answers to three points can be very helpful, grouping in threes makes information more engaging and memorable.
Have a killer Question –
Have one or two "killer "questions that demonstrate your ability to see the big picture and that you are aware of emerging trends and issues coming up the track. Asking a question is your opportunity to sell yourself a little more, so don't waste it on "filler" questions on induction or opportunities for development.
Prepare your Pitch
– Finish with a strong closing pitch summarising three key competencies that you bring to the role and an expression of your enthusiasm to work with the company. Our brains tend to remember the beginnings and the endings and so make sure that you close with a bang, not a fizz!
Put on a performance
– Interviews are a performance and while it needs to be authentic, you do need to present a slightly louder, brighter, more energised and more boastful version of you. If you don't get excited then your panel is not going to get excited about you. If you need some additional support a professional career coach can help you with perfect interview preparation and remember to turn up your charisma just a little bit for guaranteeing great interview success. Do you want to know more about charisma, interview tips and job market solutions? Contact Niamh Shiells for help with Career Progression, CV's, Applications and Interview Preparation at
www.advancecoach.co.uk
or Facebook:
http://www.facebook.com/advancecoaching?ref=ts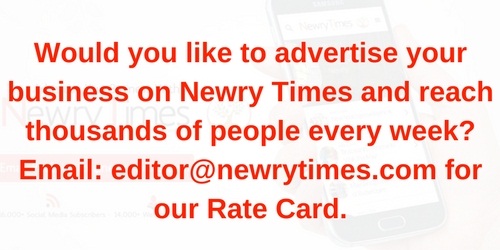 Both comments and pings are currently closed.