McKevitt welcomes ovarian cancer awareness campaign
Posted by
Newry Times News
info@newrytimes.com
Thursday, March 14th, 2013
Community
SDLP MLA Karen McKevitt has welcomed confirmation from the Minister for Health that ovarian cancer is to be part of a public awareness campaign to be launched by his Department to help save women's lives.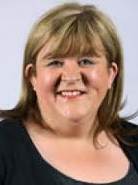 The Minister gave the commitment during a Health Committee Motion this week in the Assembly calling on the Minster for Health to consider a public awareness campaign to help women and health professionals identify the symptoms, and ensure early diagnosis, of Ovarian Cancer. Speaking during the debate Karen McKevitt said, "Given that March is Ovarian Cancer Awareness month today's debate is very timely.Over 7000 women a year are diagnosed with ovarian cancer. It is an unfortunate truth that it is the biggest killer largely because it is not diagnosed early enough. "The reasons for late diagnosis are that few women know the symptoms; it is often misdiagnosed as IBS, ovarian cyst or urine infection; and women wrongly think a smear test will detect ovarian cancer. "I find it extremely worrying that according to the Target Ovarian Cancer Pathfinder Study 2013 one in ten GPs have had diagnostic tests refused in the past year. The sooner ovarian cancer is diagnosed, the easier it is to treat. Survival can be 70% for women diagnosed with early stage ovarian cancer. She continued, "That means that 7 out of 10 women will survive for 5 or more years. Which is why we need women to learn to recognize the symptoms and go to see their doctor as soon as possible. It is why we need to improve GP knowledge to prevent misdiagnosis and we need to make sure that GPs have access to prompt diagnostic tests. "Recently I had the pleasure of meeting a truly inspirational woman by the name of Una Crudden. Una is courageously battling against ovarian cancer but with complete selflessness, her first thought is not of herself. "She is travelling up and down the north doing great work to raise awareness of the disease to help save the lives of more women. Health transcends political divides and this is clearly demonstrated in this Assembly today as every party acknowledges and pays tribute to Una and her efforts. McKevitt added, "The SDLP welcomes confirmation by Minister Poots that the Public Health Agency is working on a public awareness campaign and we would further ask that he explore new ways of helping with earlier diagnosis so that women no longer needlessly lose their lives from this silent killer."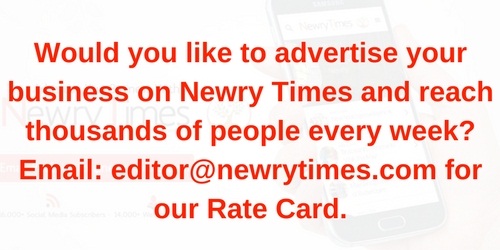 Both comments and pings are currently closed.