Major cross border operation targets South Armagh criminal gang
Posted by
Newry Times News
marketing.newrytimes@gmail.com
Wednesday, March 13th, 2013
Community
,
News
A major cross-border operation into illegal fuel laundering and organised crime has ended with 13,400 litres of kerosene and 23.500 litres of diesel being seized.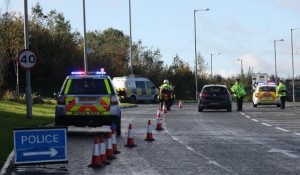 Led by Ireland's CAB (Criminal Assets Bureau), HMRC and supported by the PSNI and Garda, more than 300 staff joined forces in 'Operation Loft' from both sides of the Irish border in an investigation that spanned ten Irish counties and is connected to a gang operating in south Armagh and north Louth. 19 raids were carried out this morning with two warehouses, seven houses and ten businesses searched. The Criminal Assets Bureau also revealed it has frozen more than 25 bank accounts thought to be linked to the cross border searches. A large quantity of cash was discovered at two of the properties and business records and computers were also seized. A Garda spokesman explained the major operation. "This illegal activity has knock on effects on legitimate businesses as well as on unsuspecting customers who have very often experienced damage to the fuel system of their vehicles or poor return per litre of petrol. "The objectives of the operation are to seize evidence of assets deriving from oil fraud and money laundering, seize and dismantle illegal oil operations, seize cash or other assets including vehicles used in the criminal activity and to freeze bank accounts. Newry & Armagh DUP Assemblyman Councillor William Irwin welcomed the cross border operation. Irwin said that given the astonishing losses to the Exchequer and the damage to the environment, a greater response was required against not only those involved in laundering but also those knowingly selling laundered fuel. Irwin said he has been questioning the Justice Minister David Ford on the options for taking a tougher approach with retailers of laundered fuel, something Irwin believes would help to remove the incentive to launder fuel. Speaking to Newry Times, he stated, "Any licensing requirements for forecourts only relate to the safe storage of petrol, given it is so flammable and studies by the Department of Justice and DETI have shown that it could not be adequately amended to include diesel. "The current licensing legislation therefore is not effective in the fight against fuel fraud. In responses to the Northern Ireland Affairs Committee at Westminster from the Organised Crime Task Force, which is made up of stakeholders including the Justice Department, Mr Ford has stated his intention to review the requirement for new legislation. "The resources being expended in the fight against the fuel launderers is significant and rightly so given the extent of this problem. "However, the lack of convictions through the courts means that much more must be done to bolster the law and make convictions and penalties much more severe, that is something David Ford must act on." "There is a major concern especially in this constituency that when HMRC raid a laundering plant they never seem to be able to catch anyone running the plant, these plants are deserted and we have to ask the question why this is? "If surveillance work is being undertaken to uncover these plants then why can't the Customs Officers strike when laundering is taking place? "I believe there is a very robust way to deal with this problem and whilst I agree that marker technology can be advanced further, I feel the way to really cripple this illegal trade is to have a sufficiently heavy penalty for those who knowingly retail laundered fuel, these rogue retailers are a key link in this illegal chain." Irwin added, "The introduction of legislation which would penalise the retailer with perhaps a heavy fine and the removal of a retailing license for fuel, would be a massive deterrent and would ensure that retailers only purchased fuel from legitimate suppliers. "The impact financially and environmentally on Northern Ireland is severe and those with responsibility must do more to deal with this scourge."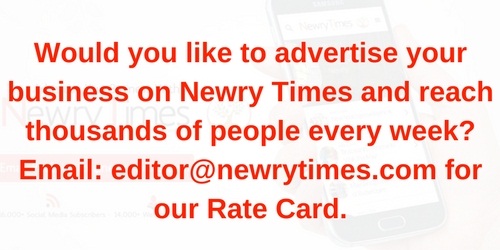 Both comments and pings are currently closed.