Newry Times GAA Special: Colman Burns on his love of GAA
Posted by
Newry Times News
marketing.newrytimes@gmail.com
Tuesday, March 12th, 2013
Politics
,
Sport
This week in our feature we speak with Colman Burns and discuss his interest in the GAA .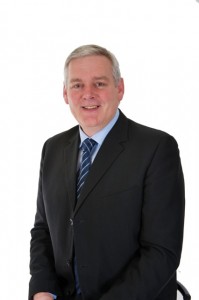 Colman has been a Sinn Féin councillor on the Newry & Mourne Council since 2001 and is heavily involved in his local community of Silverbridge. Colman is also a member of Silverbridge Harps GAA club and assisted with the local Scór cultural group. Colman speaks about his love of, and life in, Gaelic football.
Seán: 
Earliest GAA memories?
Colman:
Earliest GAA memories would be watching the great Down teams of the 60s. My parents took us to watch these matches and I can still remember the great excitement waiting in the crowd for the big cheer when the teams ran out on to the field.
Seán:
What is the story of your own GAA Career?
Colman:
I played from I was 12 years old for Silverbridge. At 17 years old I was playing for the senior team. One Sunday morning we were playing Armagh minors in a challenge match. I played very well and ended up on the Armagh minor team for the League. When championship came around though, the management cut the squad and I was one of those surplus to requirements. I played with Silverbridge senior team for a while but retreated to the B team as the craic was much better on that team. I captained the B team to a league win and have a few league medals that I got on that team.
Seán:
Best day on the GAA field?
Colman:
Best day on the GAA field was probably the day I made a great save that kept Silverbridge seniors in the championship. I hadn't been playing with the senior team for a couple of seasons when I was asked at mass one Sunday morning to tog out with the team on that afternoon. Silverbridge was playing Pearse Ogs from Armagh City in the Championship and our team wanted to have an impressive amount of people on the sideline as subs. Unfortunately, the goalkeeper could not make it and I ended up playing. I saved a point blank shot from the great Ger Houlihan and we went on to win the game. Good times.
Seán: 
Club you are affiliated to?
Colman:
Silverbridge Harps.
Seán: 
What is your best Down and Down GAA Memory?
Colman:
My best Armagh memory is obviously the All Ireland win. I also have great memories of my brother Jarlath captaining the 1999 team to win the Ulster Championship ironically against Down. I have fond memories as a child watching Down play, particularly Colm McAlarney fielding the ball and sending it down to the great Sean O'Neill.
Seán: 
GAA players who have left a lasting impression?
Colman:
Paddy Moriarity, Joe Kernan, Colm McAlarney, Sean O'Neill, Stevie McDonnell, Oisin McConville, Ciaran McGeeney and probably all of that 2002 team.
Seán: 
Can anything be done to further promote the GAA in the Newry/south Armagh district?
Colman:
I think at present there is a good relationship between the GAA and the Council and I would like to see that continue. The Council can see the huge benefits that are gleaned from a strong GAA community. Money that is given to assist clubs to grow is money well spent as this money benefits the whole community, young and old.
Seán: 
If you could change anything about the GAA what would it be?
Colman:
If I could change anything about the GAA it would only be very small and it would be about the game itself. The one thing that really annoys me is the timekeeping of a game. The injury time is usually 2 or 3 minutes irrespective of what time wasting took place. I think a timing system like the ladies football where this duty is taken away from the referee, would be a much better system. Apart from this, I wouldn't change anything about the GAA.
Seán: 
Who is your favourite GAA pundit (TV, Radio or press)?
Colman:
To answer who my favourite pundit is could get me into trouble one way or the other so I think I'll just say that I love them all!
Seán: 
Do politics and sport mix?
Colman:
Politics and sport are two very topical issues in this part of the country so they are always going to intermingle at times but I think, wherever possible, they should be kept apart.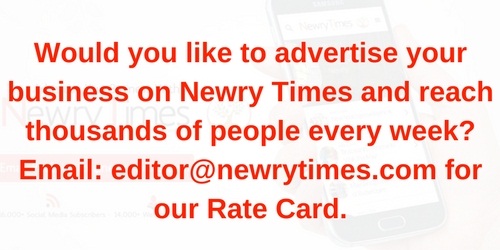 Both comments and pings are currently closed.