Ritchie warns of universial credit dangers
Posted by
Newry Times News
info@newrytimes.com
Monday, March 11th, 2013
Politics
SDLP MP for South Down Margaret Ritchie has spoken out at Westminster on the plans to introduce universal credit in Northern Ireland.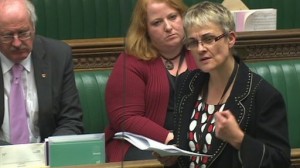 Speaking following this week's debate, Ritchie said, "The SDLP have opposed the UK government's plan to introduce universal credit at every step. "Unlike other parties our voting record is clear and unambiguous, whether in Westminster or in the Assembly. "We recognise the need for a simpler, more accessible benefits system but these reforms are an attack on the most vulnerable. "They come from a cuts agenda, not from a real desire to lift people out of poverty and protect those who need it most. "Much of the tone of the debate around welfare reform is deeply regretful and represents a thinly veiled attempt to ostracize and castigate the very people we should be supporting and helping in these difficult economic times. Ritchie continued, "This is a simple act of misdirection from a UK government that has delivered low growth and high unemployment, especially amongst our young people. "During the parliamentary debate on Universal Credit I pointed out that it must be recognised that we are society still bearing the psychological and physical scars of decade of conflict. "While I welcome the mitigation measures that have been introduced thus far, the UK government must work with the Social Development Minister to ensure that our most vulnerable people are protected from the worst aspects of this proposal," she insisted. "There also remain many doubts about the delivery of this system and recent experience of the Workplace Capability Assessment suggests we should be wary of government claims in assessing the effectiveness and cost of such changes to the welfare system. "Specifically there are concerns that the computer system necessary to administer Universal Credit will be further delayed and unable to meet the real time processing requirement necessary. Added to this Universal Credit is to be digital self-service by default. "This may sound very good but the most vulnerable in society and particularly the elderly are less likely to have access to computers or be as proficient with newer technology. Ritchie added, "What is meant to widen access may restrict it. This is particularly problematic in rural areas such as my own constituency where broadband coverage is not comprehensive. I fear we are going to be left with a system that is unfair, costly and will leave our most vulnerable people even more isolated."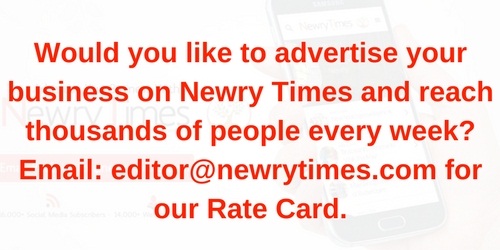 Both comments and pings are currently closed.