Local schools visit Stormont to support Fairtrade Movement
Posted by
Newry Times News
info@newrytimes.com
Monday, March 11th, 2013
Community
Fairtrade School Committee Members took a trip to Stormont recently to raise awareness with MLAs about the importance of supporting ethically traded products. Fairtrade School Committee members from Clontifleece Primary School, St. Dallan's Primary School, St Joseph and St James's Primary school and Killowen Primary School spent the day at Stormont and participated in an educational tour and then were hosted by Caitriona Ruane, Sinn Fein, MLA and offered visiting MLAs insights into a variety of Fairtrade products from around the globe.
Most consumers are aware of Fairtrade bananas, sugar, tea and coffee. The schools visiting Stormont wanted to highlight the large variety of products which are now a part of the growing Fairtrade movement. Each school offered a 10 minute presentations on the following Fairtrade Products: Cotton, Gold, Beauty Products, Flowers. The students also presented a short film on Fairtrade Footballs currently available in European markets. Fairtrade Fortnight 2013 calls on the public to look at the global products we consume and the people in the world who produce them. Now more than ever, without our support, farmers and small producers in developing countries face a difficult and uncertain future. The students visiting Stormont were highlighting the fact that smallholders in developing countries are increasingly hit by fluctuating commodity prices that affect their income; climate change, and rising production costs. Fairtrade helps to address these challenges and give people all over the world a fair price and support to improve the future of their communities. The student's presentations offered the audience real life examples of the positive impact of the Fairtrade movement has had on communities around the world as well as highlighting the wide variety of Fairtrade products now on the market. If you are interested in the Fairtrade movement and would like to find out how to get your child's school involved actively involved in supporting Fairtrade, please contact Lisa Rose on lisa@fournwc.com.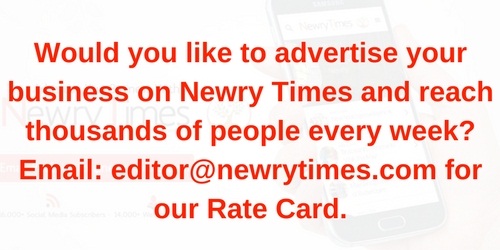 Both comments and pings are currently closed.