Newry Times GAA Special: Dominic Bradley on his love of GAA
Posted by
Newry Times News
marketing.newrytimes@gmail.com
Tuesday, March 5th, 2013
Featured Story
,
Politics
,
Sport
This week in our feature we speak with SDLP MLA Dominic Bradley and discuss his interest in the GAA . Dominic is the SDLP spokesperson on Education and the Irish language and is a former teacher in local school St Paul's, Bessbrook in which he was the head of the Irish Department and sat on the Curriculum Committee.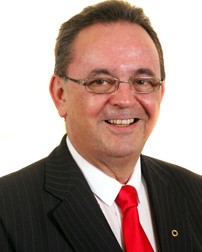 Dominic speaks about his love of, and life in, Gaelic football.
Seán:
Earliest GAA memories?
Dominic:
Attending football matches at the Carrickcruppen field where the present main St Paul's pitch is now and also travelling to watch matches on the old 'Cruppen bus. I enjoyed playing hurling in the Pond Field in Bessbrook and in the old Carrickcruppen field which was in the same location as the present complex.
Seán:
What is the story of your own GAA Career (playing or administration)?
Dominic:
I played for St Paul's U16 and we reached the County final but were beaten by St. Paul's, Lurgan. I also played for Carrickcruppen at U16 and minor level. We had a very good team captained by Peter Trainor and we won the County Minor Championship. We were coached by Harry Shields, Paddy Lynch, and my uncle Walter was always on hand to transport us to the various venues. When I went off to college I was not as involved as I was previously.
Seán:
Best day on GAA field?
Dominic:
Playing for Armagh Vocational Schools' Team at St Tiernach's Park, Clones.
Seán:
Club you are affiliated to?
Dominic:
St Patrick's, Carrickcruppen.
Seán:
What is your best Armagh/Down memory?
Dominic:
The 1999 Ulster Final at Clones. (Armagh won 3-12 to 0-10)
Seán:
GAA players who have left a lasting impression?
Dominic:
The late Peter Loughran was a fine player, it was a pleasure to watch him taking a free. I suppose I am inclined to remember the Carrickcruppen players who were seniors when I was a boy – Anthony Bennett, Danny Kelly, and all their team mates at Carrickcruppen. We have seen many great hurlers down through the years, Jimmy Doyle from Tipperary stands out in my mind. More recently , the Armagh team which won the All-Ireland. But there are so many great players including Stevie McDonnell and Oisín McConville who have just recently retired that it would be well nigh impossible to mention everyone I would like to mention.
Seán:
Can anything be done to further promote the GAA in the Newry/south Armagh district?
Dominic:
There is always something more which can be done but I have to say that the clubs, schools, and counties are all doing a fine job at promoting the games. We have the best facilities ever and unprecedented interest and participation, not to mention the huge successes at all levels. Thanks to all the people who give their time to run clubs, train teams, and encourage participation in activities like Scór – they are as much the heroes as those who lift the silverware. It is great to see the ladies game becoming so popular. It would be good to see more focus on the ladies game in the future.
Seán:
If you could change anything about the GAA what would it be?
Dominic:
I think I would review the rules of football or their interpretation to try to minimise the number of stoppages which often mar potentially excellent games but that is a perennial problem to which each generation thinks it has the answer.
Seán:
Who is your favourite GAA pundit (TV, Radio or press)?
Dominic:
I enjoy Benny Tierney, he has a good sense of humour and is totally fair minded and unbiased!
Seán:
Do politics and sport mix?
Dominic:
I think politicians can help get increased support for sport and there are plenty of good examples of how government has invested well in sports development and in sports facilities. Sport makes such a hugely positive contribution to society which politicians need to acknowledge. There are dangers in politics and sport becoming too closely aligned, especially from the party political point of view.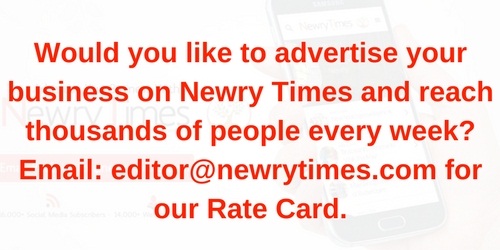 Both comments and pings are currently closed.