Best and worst of the Oscars 2013
Posted by
Newry Times News
marketing.newrytimes@gmail.com
Thursday, February 28th, 2013
Features
It's award season again and you know what that means? Dresses galore!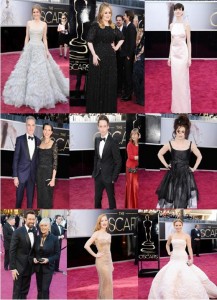 With the Academy Awards being my favourite I thought I would share the awards and best (and worst) outfits of the night, along with the winners of course. Firstly, the beautiful Amy Adams stunned in an Oscar De La Renta strapless, lavender gown with ruffled skirt. The best supporting actress nominee glowed on the red carpet with a dress by a designer whose names fits the ceremony perfectly. Secondly, Adele glowed in a classic black and sequined Jenny Packham dress. The best original song winner looked as beautiful as ever in this classic Oscar style that never goes out of fashion. Thirdly, best supporting actress and star of Les Mis; Anne Hathaway looked simply chic in a pale pink Prada gown with Tiffany jewels. Certainly an ensemble fit for an Oscar winner. Best actor winner Daniel Day Lewis and wife Rebecca Miller shined on the red carpet and compliment each other perfectly in their classic tuxedos and LBD. Les Mis' very own Marius, Eddie Redmayne was handsome as ever in a classic black Alexander McQueen tuxedo. To be honest, he's just included here because I enjoy looking at him. Moving swiftly on, Helena Bonham Carter wore an on trend, yet questionable monochrome gown. Despite my love for her films, this is definitely one of the worst dresses from the night. Like my good friend Mr. Redmayne, Hugh Jackman is here because he's a piece of eye candy. However I do wish Daniel Day Lewis could have shared his award with Jackman for his role as Jean Val Jean in Les Mis. Jessica Chastain dazzled in a beaded Armani gown, protruding elements of old Hollywood glamour with her soft curls and red lips; this was one of my favourite dresses on the night. Lastly, best actress winner Jennifer Lawrence wore a breathtaking Dior Couture dress that stood out on the red carpet and on the stairs of the Dolby Theatre when the actress went up to receive her award. Nonetheless, her trip didn't distract from the deserved winner's first Oscar. All in all this year's Academy Awards did not disappoint on the fashion front with plenty to both awe and gasp at. For those who haven't seen who won yet a list of the winners follows. I know after this year's spectacle I can't wait for the upcoming year of film to try and predict next year's Oscar winners.
Winners:
Supporting Actor: Christoph Waltz Supporting Actress: Anne Hathaway Animated Feature Film: "Brave" Original Song: Skyfall Adapted Screenplay: Chris Terrio for Argo Original Screenplay: Quentin Tarantio for Django Unchained Directing: Ang Lee Actress: Jennifer Lawrence Actor: Daniel Day-Lewis Best Picture: Argo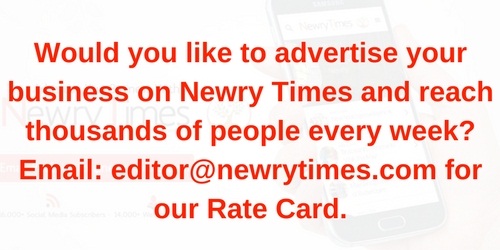 Both comments and pings are currently closed.