'Go further for fairtrade', urges McGinn
Posted by
Emma Taylor
emma@newrytimes.com
Tuesday, February 26th, 2013
Community
Newry and Mourne Sinn Féin Councillor Pat McGinn has encouraged all to "Go Further for Fairtrade." The councillor was speaking as fair-trade Fortnight begins (25
th
 February- 10
th
 March).
Speaking to Newry Times, the Sinn Féin representative explained, 
"The theme is, "Go further for Fairtrade". The two-week long campaign will highlight the need to think about where our food comes from, and through an interactive petition will call on the British government to take action before the 2013 G8 Summit.
"The petition will signal the start of a three-year long campaign by Fairtrade Foundation; 'Make Food Fair'.
"Newry City accomplished Fairtrade status in a remarkably short space of time, reflecting the intense work schedule that passionate local people involved in the steering committee had set themselves. "It was a signature piece of work embracing all creeds, traditions and differences. It has brought increased understanding and knowledge of issues and countries in Africa and the developing world and the value of seeing the connections between the global and the local.
"In May 2003, Garstang in Lancashire declared itself 'the world's first Fairtrade Town' and in September 2003, Clonakilty became Ireland's first 'Fairtrade Town'. Newry joined those ranks in 2007."
McGinn continued,
"Companies and governments need to make a stand to ensure small farmers can achieve sustainable livelihoods and play their full role in building fairer, better food systems for the future.
"Choosing Fairtrade is one way to help secure a better deal for millions of people in developing countries, so I would encourage people to try a new Fairtrade product."
Newry and Armagh MP Conor Murphy said, 
"There is a huge awareness and interest in the work of Fairtrade, particularly amongst young people.
"Hopefully Fairtrade Fortnight will introduce more people, businesses and communities to the Fair trade vision of a world in which justice and sustainable development are at the heart of trade structures and practices so that everyone, through their work, can maintain a decent and dignified livelihood and develop their full potential."
Murphy added, 
"Ultimately this will help people get into the Fairtrade habit and make a direct contribution to the lives of the millions of Third World farmers, who depend on selling their crops to survive.
"Fairtrade guarantees producer organisations a fair and stable price for their products that covers their costs and enables them to support their families and invest in a better future."
Visit 
www.fairtrade.org.uk/gofurther
 for more on Fairtrade Fortnight.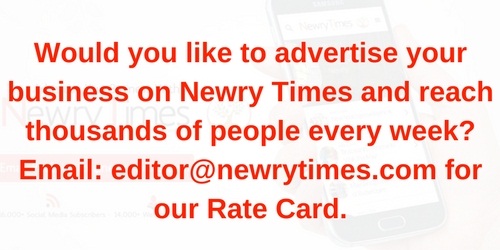 Both comments and pings are currently closed.