Major children's event planned for Newry
Posted by
Newry Times News
info@newrytimes.com
Friday, February 22nd, 2013
Community
,
What's On
The International European network "Small Size" has confirmed they plan to visit Newry this week in a bid to secure Newry as the hosting city for an international children's theatre congress planned for 2014.
It will see thousands of international visitors flock to Newry as part of a four day event to showcase the best of international dance, music and the theatre for young children. This event will be welcome news to the local economy and will bring Newry as well as Northern Ireland under the international spot light for all the right reasons. In November 2012, Newry was selected as the UK city put forward to be considered to host this event; five countries reached the final stage with an announcement last week that only the UK (Newry) and Spain (Vitoria) remain in the race. Local Children's arts organisation Sticky Fingers, who represent Northern Ireland on the UK Small Size Council and also play an active role in Europe, convinced both the selection panel in London and also in Europe that Newry was the perfect location to host an event of this scale. "Newry is perfectly located to be accessible from everywhere in Europe and beyond and the fact that we are a small city with a young population makes this an ideal location to host an event that is very focused on community, partnership and most importantly, children. Speaking to Newry Times, Grainne Powell, Chief Executive at Sticky Fingers, said the event will see 15 countries showcasing the highest quality in children's theatre and arts programmes from across Europe. Grainne stated, "It will not only benefit the children here directly, but will act as a catalyst to stimulate the whole arts sector across Ireland, establish new international relationships and collaborations and ultimately result in more investment and opportunities for Newry and Northern Ireland in general. "This week we will welcome a visit from our EU Colleagues to establish if we have the facilities in Newry to host an event of this scale. "Although we do not have a professional modern theatre we do have a lot of imagination, an enthusiastic and supportive council, creative communities and an innovative private sector and by all pulling together I am confident that we can present Newry as the best option to host Small Size Congress 2014." Noirin McKinney, Director of Arts Development at the Arts Council commented, "The Arts Council fully support Sticky Fingers as the Northern Ireland representative for the Small Size Congress 2014 bid. Newry is a very fitting place to host this renowned international festival due to its accessible location and infrastructure. "The Arts Council would be delighted to see a youth arts event of this calibre staged in Northern Ireland and wish Sticky Fingers, and Newry, every success in the bidding process." The Major of Newry and Mourne, Councillor John McArdle threw his weight of support behind the event. "I welcome the opportunity for the city of Newry to be considered to host the Small Size Congress in 2014. "It is a wonderful opportunity to showcase what is best about our district and the facilitates we have for children and young people. He added, "As a council we are committed to enhancing the services and facilities for our children. We are currently developing a children's and young people's strategy and Children's Charter through coordinated and collaborative planning with all the key agencies responsible for improving outcomes for children. "We welcome the possibility of hosting our national and international visitors to the Congress, a visit which will be enriching and rewarding.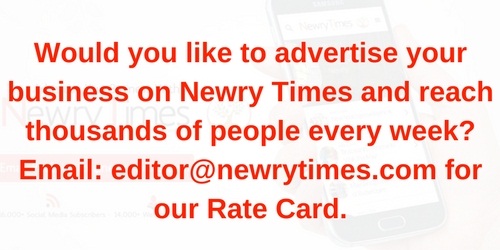 Both comments and pings are currently closed.