Thinking of a career change?
Posted by
Newry Times News
marketing.newrytimes@gmail.com
Thursday, February 21st, 2013
Business
,
Featured Story
,
Jobs & Careers
It can sometimes feel easier to stay in a job you're unhappy with than to pluck up the courage and make a career change and unfortunately during our current recession many people have been forced to make that change.
If you're thinking about making a change then deciding your focus, developing an action plan and building confidence are three steps in the right direction.
Deciding Your Focus
Values: Let's start with what is important to you. What are your interests, what are you passionate about and how do you really want to make difference?
Answering some of these questions will start to get to the core of your personal values. Values are like the petrol in the car, they are what fuels and motivates us and so it's very important to make a career change that will be aligned with your values.
Skills: What are you good at, what do you enjoy most and what are your skills and competencies? Are you creative or analytical, do you enjoy detail or can see the big picture, is it public service or the global corporate world that you aspire to?
Deciding on where best your skills and work preferences sit will help you focus your search.
Research: Start to research careers that fit with your needs and wants profile. Scan newspapers, job adverts or business sections, review online directories and web sites.
Reach out to people you know, or those you don't, through professional online networks who are already employed within your interested sectors. People love to talk about their jobs so don't be afraid to approach them and gain valuable insight into new careers.
Developing an Action Plan
So you have made a decision on maybe one or two career options and now you need to develop your action plan. Reflect on your skills and experiences and if there are gaps actively pursue opportunities within your current role or through voluntary work to fill them.
Identify any educational and qualification gaps and research how you can address this. Revamp your CV and align it to the sector you are seeking to move to. Build networks and your profile in your preferred sector through attending sector meetings, conferences and joining online discussion groups.
Fully research potential employers and make an approach with your refreshed CV, telling them what you have to offer and asking them for advice. Who knows, you could strike just at the right time!
Building Confidence
Making a move takes confidence and courage so reflect on what areas of personal development you may need to develop? Do you need to improve your communication, relationship building, assertiveness or resilience skills?
There are lots of tools and resources available for this and you can always secure the services of a career coach to give you that extra boost.
The most important factor in building confidence in career change is taking action and every step you take will build confidence and take you a little bit closer to your dream career.
Do you want to know more about charisma, interview tips and job market solutions? Contact Niamh Shiells for help with Career Progression, CV's, Applications and Interview Preparation at www.advancecoach.co.uk or Facebook: http://www.facebook.com/advancecoaching?ref=ts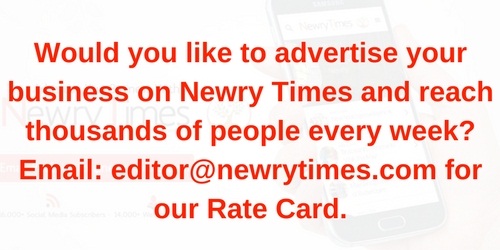 Both comments and pings are currently closed.