SRC 'Employ Me' programme visited by NMDC representatives
Posted by
Emma Taylor
emma@newrytimes.com
Thursday, February 21st, 2013
Community
Representatives from Newry Council and the Careers Service NI recently visited the classes of SRC's 'Employ Me' programme.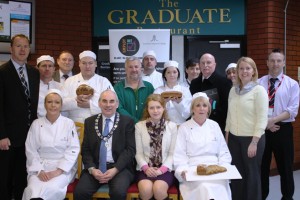 The classes, which are being held in the SRC Newry campus, include Hospitality, Finance, Retail and External Wall Insulation. 'Employ Me' aims to provide a pathway into work by offering employability and vocational skills to unemployed and economically inactive people of all ages. The programme helps local people gain employment in local industry including retail, finance, IT, construction, hospitality and engineering. Participants attend on a part-time basis over a 25 week period, with training also being provided in Essential Skills (Literacy and Numeracy), Employability and Careers Information and Guidance. David Vint, Assistant Director of Community and Schools Partnership at SRC said of the programme; "It is great to see a programme such as Employ Me having a genuine positive influence within our local communities. It is our ambition at SRC to be actively promoting programmes within our region which tackle unemployment. "This programme provides opportunities to encourage the economically inactive and long-term unemployed back into the workplace and help participants gain skills and confidence that may lead to future education or employment." An industry placement is incorporated within the programme to allow students to put into practice the knowledge learnt through the programme. If you would like the opportunity to avail of a placement student within your organisation please contact the Employ Me team on 028 3751 2825 or email
employme@src.ac.uk
If you are currently unemployed and would like to find out more, contact the team.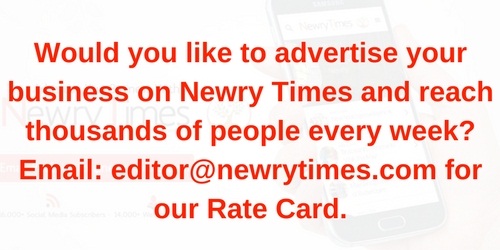 Both comments and pings are currently closed.