Newry Times meets: Down GAA star Mark Poland
Posted by
Newry Times News
marketing.newrytimes@gmail.com
Thursday, February 21st, 2013
Featured Story
,
Sport
Continuing on from our profile of local county footballers, we catch up this week with Down football captain and Longstone ace Mark Poland.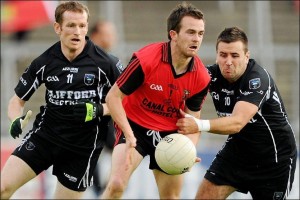 Mark spoke to Seán Ó Sirideán about a mixture of subjects ranging from Down's chances of an Ulster title this year, training, how he becomes hard to be around in the build up to a big game and what Down footballer is the longest in the shower.
Seán:
How are things going for you this year, how are things with Longstone and Down?
Mark:
I haven't really got to go to Longstone training but I know the lads are training away looking forward to the new season. With Down we haven't got the results we've hoped for but the training is going well; the lads are all working hard and there is a great bond there between everybody.
Seán:
What are your personal short and long term goals for the year?
Mark:
Short term goals would be to pick up a few wins in the league and stay in the top flight, long term would be to win the Ulster Championship and get back to the All Ireland quarter finals and take things from there but it's going to take a lot of hard work to make that possible.
Seán:
What is Down's outlook for the year? Can you pull Ulster out of the bag?
Mark: 
Without a doubt I think we can win Ulster, we're on the tough side of the draw but we can't look any further than the league and then of course Derry.
Seán:
Are you looking forward to the 2nd of June to face Derry in the first round of the Ulster Championship?
Mark: 
Yes, I'm looking forward to that game, any player would tell you those are the games you train for all year. At the end of the day the championship is what everybody cares about the most but it's going to be a massive challenge.
Seán:
Do you find the training and time commitments being an inter-county player gets easier as the years go by or is it worse as the time goes by?
Mark: 
The commitment is getting greater each year, nowadays you're pretty much doing something every night whether that be training, weights, rehab work or recovery work. The bar is being set higher every year so to succeed you need to match or better what the top teams are doing.
Seán:
There is some new blood introduced into the Down panel this year, encouraging signs and an added onus on the more established players like you to keep the head down and don't take your place for granted, I'm sure?
Mark:
Without a doubt. The day myself or any other player takes a position for granted will be the day we'll be sitting along the line. As the years go on you probably appreciate things more, which in turn makes you train harder.
Seán:
What is your main motivation, what spurs you on to commit so much of yourself year in and year out?
Mark:
It's an honour to pull on the Down jersey and I want to continue to do that for as long as I possibly can. My main motivation would be not winning any silverware. We have played in a few major finals and come up short and I know what it would mean for the players and management who put an awful lot of time into reaching those goals and also what it would mean to my family and the Down supporters.
Seán:
What would you say is your biggest achievement to date in the games?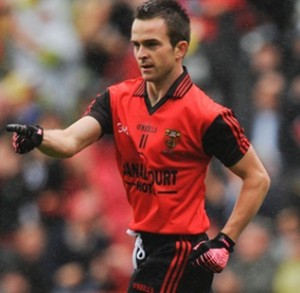 Mark: 
It's hard to say what my biggest achievement would be, being named the captain for this year is a massive personal achievement. I've been fortunate to have played in some of the biggest games a player could play in and to have played with some of the footballers I have played with. I've been lucky enough too to have been selected to play for Ulster and win a Railway Cup medal.
Seán:
How do you cope with the pressure of being an inter-county player? (Have you any preparation or traditions that you carry out?)
Mark:
The pressure is something I don't think about. Obviously there is pressure in games and the lead up to games but if you know yourself that you have trained hard and have prepared the best you can then usually you can take the field knowing you're prepared for every eventuality. Before games I try not to think too much about them until I get into the dressing room and days beforehand I try not to get into conversation about it either, try and avoid people, but in a good way! (Laughs)
Seán:
Can you list any major influences in your GAA career, people, a certain game or anything that has stuck with you?
Mark:
I've had a lot of influences, my parents, my family and of course my better half would be big GAA followers. They are the ones who share the highs and lows and have to put up with the mood swings. PJ McGee would be another one, he managed Longstone when I started out on the seniors and then at St Malachy's too and he always preached that it didn't matter how much ability I had if I didn't work hard I wouldn't succeed so I'd like to think that's what I've done.
Seán:
If you could play in an All Ireland or Ulster final in any other sporting stadium apart from Croke Park, where would you choose?
Mark:
Either the Nou Camp or the MCG in Australia. I've visited both, I'll go for the MCG because of the strong Irish contingent out there now.
Seán:
If the GAA operated a transfer system who would you want Down to buy in the transfer market?
Mark:
Players I'd bring in… I'd like Marty and Caolan home first! I'd bring in the Gooch (Kerry's Colm Cooper) to play alongside Benny. Don't have to say much about him; he has everything you would want in a player.
Seán:
And finally, who on the Down panel is longest in the shower?
Mark:
(Laughs) Longest in the shower… now John Clarke is gone I would have to say Aidan Carr or Peter Turley!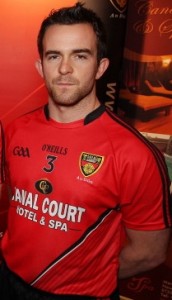 Mark Poland Factfile
Name: Mark Poland/Marcas Mac Poilín
Club: Longstone/Cloch Fhada
Age: 28
Height: 5' 9"
Position: Centre-forward
Place of Birth: Newry
Inter-county debut: All-Ireland Qualifier v Sligo, 2006
Honours: 1 Ulster U21, 1 Down IFC, 1 All-Ireland 7s.
Occupation: Plasterer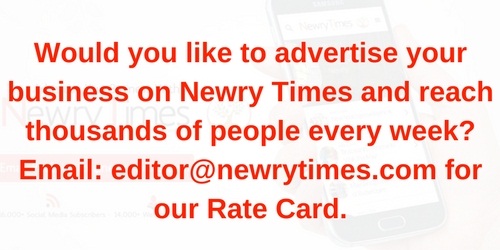 Both comments and pings are currently closed.