1 in 4 children in Newry and Mourne 'living in poverty'
Posted by
Newry Times News
info@newrytimes.com
Wednesday, February 20th, 2013
Community
,
News

The Newry and Mourne area has the fifth worst rate of child poverty in Northern Ireland according to a new report carried out as part of the 'End Child Poverty' campaign. Child poverty is defined as families with children living on incomes below around £232 a week for a lone parent with two children under 14, and £347 for a couple with two children under 14 – which means £12 or under, per day, per person. The report released today found that a staggering 25% of children grow up in poverty in Newry and Mourne. Barnardo's NI director, Lynda Wilson, said the figures contained in the report were 'shocking'. "Behind today's statistics sit the most vulnerable children in society whose life chances risk being compromised by our failure to tackle child poverty effectively." "The grim reality is that many families face vicious cycles of debt and impossible choices between heating homes or cooking hot meals for their children. "We know that children growing up in low income households are more likely to suffer from chronic illness, do less well in education and struggle to find work on leaving school. Speaking to Newry Times, DUP MLA William Irwin MLA said everybody will be concerned by the figures. "It is important to realise that behind statistics are the actual children," Irwin stated. "It is concerning that such a high percentage of children in poverty exists in this constituency and I know that this issue is being tackled by the Assembly. He added, "Obviously our efforts must speed up in order to effectively tackle this important issue and help our children and indeed families out of poverty." Sinn Féin MLA Megan Fearon said the figures for Newry were 'not surprising' and blamed the British government for decades of 'huge underinvestment' . "For decades these wards have seen huge underinvestment by successive British governments in terms of job creation, housing, infrastructural investment and other such factors that affect the quality of life for the people living here. "While the Executive is facing this problem head on with a programme for government commitment aimed at eradicating child poverty, they are constrained by the severe British cuts of over 4bn to the block grant along with issues such as the Welfare Reform bill, higher taxes on fuel increasing fuel poverty and decreased public spending. Fearon added, "However, measures from the Executive include the development of a poverty outcomes model along with the progressing of a child poverty action plan, in conjunction with the Poverty and Social Inclusion stakeholder forum, which is working to deliver a number of signature projects that would alleviate child poverty."
More on this story:
Shocking statistics reveal true extent of child poverty in Newry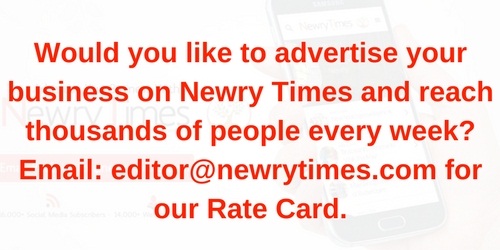 Both comments and pings are currently closed.