'Danske branch mergers will hit loyal customers' – Rogers
Posted by
Newry Times News
info@newrytimes.com
Saturday, February 16th, 2013
Community
SDLP MLA for South Down Sean Rogers has expressed his concern regarding changes to Danske Bank Branches in his constituency.
Danske Bank announced yesterday that three of its branches in County Down will close and merge with larger branches in the area. Newcastle, Castlewellan and Warrenpoint branches will close on Friday 10th May 2013. Newcastle and Castlewellan will merge into Downpatrick branch and Warrenpoint will merge into the Newry branch. Staff in the branches affected will be relocated to other branches. Speaking to Newry Times, Rogers said he was extremely disappointed. "While I have been given written assurance from senior management at Danske Bank that these mergers will not lead to job losses I am worried about the effect this will have on the experience of customers. "The bank has said that the changes reflect that the nature of branch banking is changing. Such justification of closures will be cold comfort to the loyal customers of the branches concerned, many of whom are part of the older generation who still prefer to do their banking on a face to face basis. "Furthermore a reduction of service for people in rural areas, who have a limited access to broadband, is extremely concerning. Many customers will be greatly inconvenienced by having to change to a different branch to conduct their banking," Rogers insisted. "At a time when confidence in the Banking industry is low these closures only serve to increase people's stress and reduce customer confidence. Rural areas require proper access to banking and the loss of these branches will mean travel pressure for customers and indeed redeployed staff. He added, "I would ask Danske Bank to consider the effect closures will have on the local community. The SDLP have already written to the Irish Bank Officials' Association (IBOA) seeking a meeting and seeking clarification on number of issues that are currently causing concern for customers and staff. "My party colleagues and I will continue to press for proper access to banking for customers."
More on this story:
Danske Bank to close three local branches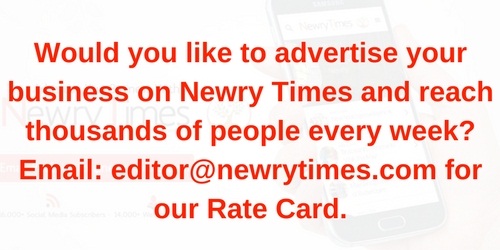 Both comments and pings are currently closed.