Clarke welcomes Wi-Fi system to Newcastle
Posted by
Newry Times News
info@newrytimes.com
Friday, February 15th, 2013
Community
Alliance Party Newcastle Councillor Patrick Clarke has welcomed a new Wi-Fi system soon be launched in the main towns in Down District. The high-tech development in the local town centres of Newcastle, Ballynahinch and Downpatrick is a pilot project which will last up to March 2015 initially.
It is proposed that anyone with a Wi-Fi enabled device, such as a laptop or smart phone, would be able to connect to the internet for free for short periods of time to allow internet browsing and email access. The Department for Social Development has agreed to fund the installation of this free Wi-Fi system in each of Down district's three main towns, Newcastle, Ballynahinch, and Downpatrick, with the ongoing maintenance and hosting costs to be covered by Down District Council. The system will be installed by WIFI Spark and will cover the main retail and tourist areas of the 3 main towns, through a series of access points located across the town centres. It is expected to have the access points installed by the end of March 2013, with the system going live to the public in mid-April following a series of tests. Clarke believes the free Wi-Fi provision will be a major benefit to tourist destinations like Newcastle. "I am very pleased that Down District Council is now embracing internet technology, which will be good for the local business community as well as the general public and the district as a whole." "Free Wi-Fi will be very beneficial for people and tourists when they visit tourist destinations such as Newcastle. The free Wi-Fi will certainly make places like Newcastle come into line with major cities like Belfast and Newry that already have free Wi-Fi." "Many people now take the internet for granted through the use of their smart phones, Blackberry's, laptops, Ipads and other internet devices. There is a high demand for internet access and the introduction of Wi-Fi into our local towns will give people continued internet access whilst on the move." Clarke added, "I have no doubt that the new Wi-Fi system will be a huge success. I look forward to Newcastle in particular enjoying free Wi-Fi internet connection across the seaside town."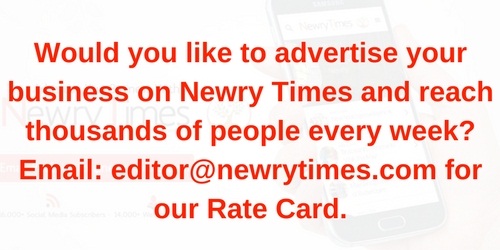 Both comments and pings are currently closed.