'Sound financial planning for education will reap rewards' – Rogers
Posted by
Newry Times News
info@newrytimes.com
Thursday, February 14th, 2013
Politics
SDLP MLA for South Down Sean Rogers has said that the Finance Minister must recognise that improving our Education system is the key to building a more prosperous future. Rogers was speaking today ahead of an Assembly discussion on the Budget bill this week.
He stated, "Economic recovery is difficult in normal times but our unique circumstances make that challenge even greater. A fit for purpose Education system is a prerequisite for getting on the road to economic recovery. Sound Financial Planning for education and raising standards are inextricably linked. "One idea which had a commendable premise was Employment and Support Allowance (ESA) which sought to reduce bureaucracy and deliver more resources to the classroom. As a former school principal I was encouraged at the time but I now have severe reservations. "Savings to date have been achieved by scaling down the level of service available with the suppression of vacancies. This has had disastrous effects on the level of support the Boards have been able to provide to schools. Rogers continued, "The Department have not got an up-to-date Business Case and this is simply unacceptable – our children's education is far too precious. "Another challenge which the Education and Finance Ministers must face is the challenges around school maintenance with £200m of a backlog and a list of promised new builds. This work would be a potential boost to the Construction Industry. "Our teachers do fantastic work, but meeting the needs of 30 or more young learners with diverse learning requirements needs special attention. Many of our classes cannot physical accommodate such classes never mind address their curriculum needs," he insisted. "We all know the importance of early intervention and early years but the funding doesn't match the rhetoric in this area. "In answer to a written question a few weeks I was astounded to hear we have 270 primary schools with class sizes over 30 and 17 schools with class sizes over 35 – these are the issues that need addressing, if we are serious about raising standards and giving our young teachers worthwhile employment. "A properly planned scheme to address numeracy and literacy and reduce class sizes could be a win -win for parents, children and teachers, indeed our economy it is about spending our money where it creates the greatest benefit. "Two months ago this Assembly passed a motion on the Narrow Water Bridge, after this debate the Minister assured me a decision would be made once his officials had scrutinised all the necessary documents. Rogers added, "I know they have been working closely with the other parties involved in this application. South Down and indeed Northern Ireland cannot afford to lose a 20m project for an Executive input of less than 2m which will boost the construction/tourist industry needs to see action. "I urge the Finance Minister to act responsibly and in the best interests of all our people to promote a sound education system and a prosperous and burgeoning local economy."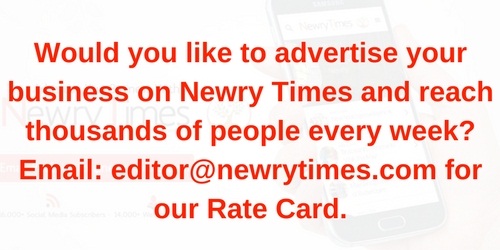 Both comments and pings are currently closed.