Letters to the Editor, 'Newry Maghaberry prisoner Stephen Murney: The reality of strip-searching'
Dear Editor,
On November 21st 2012, Republican prisoners ended their long running protest in Maghaberry. Just a few days later, on November 29th, I was arrested, taken from my home to Antrim interrogation centre before being charged and then imprisoned in Maghaberry.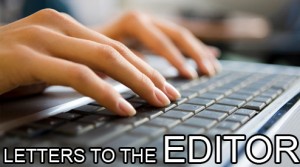 As many readers will be aware, there has been long and protracted campaign to bring about an end to the practice of forcible strip-searching.
On arrival at Maghaberry I was brought to the "reception area" where I was photographed, had my personal details recorded and had my fingerprints taken. I was then informed of the procedure I would be expected to go through which included being strip-searched.
At this point I made it known that I would not be complying with the strip-search as it was degrading and humiliating for prisoners. I was then taken and placed in a 'holding cell' and informed that I had 15 minutes to rethink my decision.
This 'reflection period' is solely designed as a psychological ploy to strike fear and worry into prisoners as they wait for what lies ahead. During the 15 minute period, I see the riot squad gathering outside my cell glaring in at me in an attempt to intimidate me.
This particular riot squad is comprised of over half a dozen screws wearing black boiler suits, surgical gloves, heavy black boots and a utility belt around their waists with batons attached.
The cell door opens and I'm brought to the cell next door which is bigger in size. I enter the cell and sit on a wooden bench. I am then faced with the riot squad who file into the cell.
The screw in charge of the riot squad asks me if I have changed my mind regarding the strip-search. Once again, I tell him I won't be complying with their degrading strip-search.
They bark at me to get up and I stand onto a mat which is situated on the floor in front of me. Two of the screws stand guard at the cell door – one is standing directly in front of me, two stand each side of me, one stands behind me and another stands in the corner and 'observes' the strip-search.
The screw standing in front of me grabs me by the face with both his hands while, simultaneously, the two screws each side of me grab my arms and stretch them outright forcing me to stand in a crucifix position. Both my wrists are forcibly twisted and bent backwards, causing extreme pain and discomfort.
I am forced onto my knees. As the screw in front pushes my face into the ground, the screw behind me then pulls both my legs from under me. I am now being held on the ground still in a crucifix position by four screws. I am forcibly held down with my face pushed into the ground.
Both my legs are being held by two screws. My arms are still outstretched with both my wrists twisted and bent in an almost impossible position.
While I am held in this position my jumper is forcefully pulled off and thrown into the corner, my shoes and socks are the pulled off, next my jeans are very forcefully yanked down in a manner, which clearly, is only used to inflict pain on the prisoner. Lastly my underwear is pulled down.
I am now lying on the floor of the cell completely naked, humiliated and degraded. My clothes are lying in the corner of the cell. My face is throbbing, my wrists are aching and, while I am lying there naked, those responsible stand towering above me.
The riot squad then begin to leave the cell one at a time. I am still lying on the ground naked yet they demand that I do not look at them or get up off the ground until they leave the cell. One wonders what they fear from a solitary, naked and defenseless prisoner.
Now left alone, I get dressed, thinking about what has just happened. Afterwards, I was taken to a committal wing where I was locked up 23 hours a day. I was held there for over a week until I was moved to the Republican wing on Roe 4.
The riot squad are based on Roe 4 every day of the week; several members of the riot squad surround me and escort me to my cell. This is my first experience of controlled movement which at times consists of several screws escorting one single prisoner.This is the same riot squad who strip-search Republican prisoners on entering and leaving the gaol: the same riot squad who had forcibly stripped me just a week before.
As I enter my cell, there is human excrement on the walls and ceiling. A poor attempt had been made to clean it by the prison authorities but it is clearly still there. At the time of writing this (late January), the excrement is still on the walls and ceiling. Eventually I am taken out to the yard where the rest of Roe 4 prisoners are gathered.
Roe 4 is made up of Republicans of all ages and backgrounds. There are men who have previous gaol experience from being held in the H-Blocks of Long Kesh and Crumlin Road Gaol. There are young lads (and the not so young) who are experiencing their first taste of prison life.
Each day is a constant battle against the oppressive regime which is still in place. Ordinary people may not see or hear about it but on a daily basis the Roe 4 prisoners are fighting against a draconian and inhumane system.
It is now over two months since Republican prisoners made the decision to suspend their dirty protest. Since then, no significant changes have been made to the regime.
The prison riot squad based on Roe 4 seem determined to provoke conflict in order to try and push the prisoners back on protest. They are clearly a law upon themselves and have the power "on security grounds" to influence and even overrule decisions made at the highest level of the prison administration here in Maghaberry.
Controlled movement remains in place. At times only one prisoner is allowed onto the landing at a time. If you need to go to the shower, several members of the riot squad escort you to the shower room. It's the same if you need to go to the laundry room or back to your cell.
There are other forms of vindictiveness such as depriving prisoners of sleep. Throughout the night and early hours the screws open the flap in the cell door and shine a torch in your face before slamming the flap shut. They also regularly bang and kick cell doors during the night making it impossible to sleep.
Protests by Republicans against conditions have long been a feature of life within British prisons. Degradation and humiliation of prisoners remains rife among the prison authorities in Maghaberry.
Stephen Murney, Republican Prisoner, Roe 4, Maghaberry.
More on this story:
Sinn Fein slam 'short term internment' of Eirigi Newry spokesman Stephen Murney
Eirigi and RNU demand release of Newry republican Stephen Murney
Man, 29, arrested in Newry 'dissident Republican' investigation
Short URL: https://newrytimes.com/?p=28135
Posted by
Newry Times News
on Feb 8 2013. Filed under
Letters to the Editor
. You can follow any responses to this entry through the
RSS 2.0
. You can leave a response or trackback to this entry