Romance and roses top of agenda for Buttercrane
Posted by
Newry Times News
info@newrytimes.com
Wednesday, February 6th, 2013
Community
,
What's On
As Valentine's Day approaches, Newry's Buttercrane Shopping Centre is on a mission to help shoppers get into the mood for the most romantic day of the year.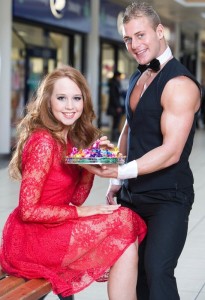 On the afternoon of Saturday 9th February Buttercrane's savvy shoppers will be invited to enjoy a timely taste of romance with their retail experience. The smooth and sultry tones of local swing singer Paul Brady will serenade them while they browse and, between 1.30pm and 4.30pm, it will be 'ladies' choice' as Buttercrane's tanned, toned – and topless! – butler romances shoppers with the gift of a Roses chocolate and some smooth talking. "We hear that chocolate releases some happy hormones", laughs Peter Murray, Buttercrane Centre Manager, "but I suspect our handsome butler will capture even more smiles from the ladies than the chocolates will! "This year we wanted to add a bit of light-hearted razzmatazz to the atmosphere as Buttercrane shoppers search for perfect Valentine's gifts for their loved ones," says Peter. "Valentine's Day is a fun celebration and our entertainment catches the mood perfectly. The mix of chocolate and music, together with a little extra 'eye candy', will undoubtedly charm the ladies… and, if the ladies are happy, it means we men can relax and enjoy our own stress-free shopping experience! "The gentlemen will be delighted too to learn that our very own Miss Buttercrane, Claire Lyons, will be on hand to redress the balance and give the Buttercrane Butler a little extra help. Peter added, "For all those ladies who'd like a little visual memento of the Buttercrane Butler – well, all you have to do is ask. He'll be more than happy to pose for a mobile phone or camera snap which you can share later with fellow Buttercrane fans on facebook." If the Buttercrane Butler leaves you so weak at the knees that you're lost for gift-buying inspiration, remember the Centre is also happy to give some practical assistance. Just contact Buttercrane's Customer Services desk either in person in the centre or by calling 028 3026 4627 and they'll share some great gift ideas. The Centre's Customer Services can also assist shoppers in booking Buttercrane's Personal Style Advisor to help take the guess work (and trauma!) out of choosing a clothing gift …. or can help you to select your own Drop Dead Gorgeous ensemble for the Big Night.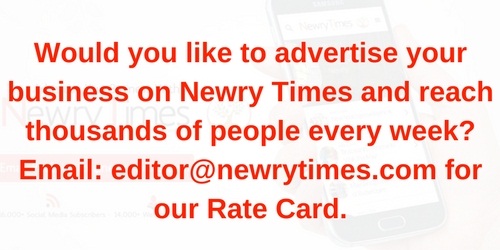 Both comments and pings are currently closed.