Newry Halfords and Liam say 'yes' to Youth Employment Scheme
Posted by
Newry Times News
info@newrytimes.com
Wednesday, February 6th, 2013
Community
A young Belleeks man has said the Department for Employment and Learning's Youth Employment Scheme (YES) has provided him with valuable experience to assist in his future job search.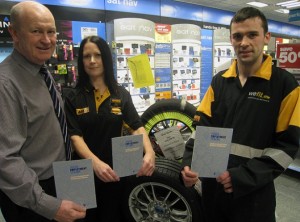 YES is designed to give young people between the ages of 18 and 24 help and support in looking for permanent work by offering work experience opportunities. The scheme is entirely voluntary and will help develop the skills you need to get a job. Employability skills are more readily obtained by work experience with a company or a voluntary organisation. Young unemployed people are encouraged to participate in YES and avail of a wide range of work experience opportunities on offer at www.jobcentreonline.com. Liam Hearty was previously unemployed and his lack of experience meant he was finding it difficult to find work in his local area. He signed up to YES to gain the experience that employers value so highly. He then identified a suitable YES vacancy on www.jobcentreonline.com, applied and was successful in gaining a place on the Skills Development programme. This programme is a work placement that lasts between six and nine months, combined with skills training, in sectors where there is potential for future jobs growth. The emphasis is on upskilling participants and they are given the opportunity to achieve additional qualifications or build on existing ones. Participants are expected to take part in approximately 150 hours of training relevant to the occupation they are involved in. Participants on the Skills Development programme receive a training allowance equivalent to their benefit entitlement plus £45 a week so they receive at least £100 a week during the placement. Liam said, "This work experience is proving invaluable to me – I have learned many new skills and gained real experience. I am more confident going forward that I will find a job and I would encourage other young people to get involved in these types of initiatives." Karen Ross, Manager of Halfords, Newry said, "Liam has benefited from a wide range of training on his work placement at Newry store including audio fitting and bicycle repair. He has integrated into the team here and indeed has excelled in customer service and interaction which is what we pride ourselves here in the Newry store." Davy Doyle, the Department's Employment Service Office Manager for Newry, said,  "With more young people finding themselves in a catch 22 situation where they can't land a job because they don't have experience, we need to find more creative ways to help our young people into work. "A young person claiming Jobseekers Allowance can go on a YES work experience placement without their benefits being affected. During the work experience they'll be given the chance to try out a range of tasks in a real work situation. "The emphasis is on providing them with an opportunity to sample the world of work, develop employability skills and give work-related experience for use at future job interviews to demonstrate these skills. He added, "These skills may include working in a team, using your initiative, problem solving, planning and organising, communication and interpersonal skills and computer skills. Employers highly value these skills as they are used in a range of workplace settings." If you are a young unemployed person and would like to avail of work experience opportunities please contact your local JobCentre/Jobs and Benefits office, call 0300 200 7822 or visit http://www.nidirect.gov.uk/yes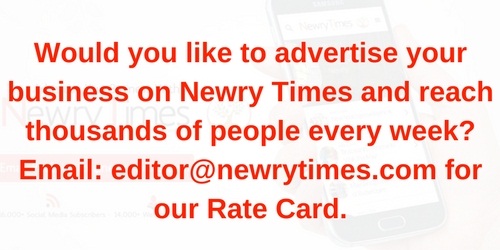 Both comments and pings are currently closed.