Letters to the Editor, 'Anger over TK Maxx, Newry parking fine'
Dear Editor,
I am writing to inform people of the new parking arrangements at the site of TK Maxx in Newry. Now let me state first of all that this should be the job of TK Maxx etc to inform their customers of the new parking arrangements and not for a member of the public to do it.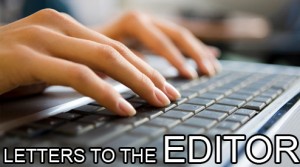 My father parked at TK Maxx last week as he had a meeting about his charity in Ballybot house and like most people he was convinced that the parking arrangements was that you were allowed up to 2 hours free parking before having to leave the car park; the same as the car park for Dunnes Stores and Poundstretcher.
So my father went into TK Maxx to buy something before heading to his meeting that lasted 45 minutes.
When he returned to the car he had a 'parking fine' from a private company named UKPC. It stated that a fine of £100 needed to be paid within 28 days but you can pay £60 within the first 14 days.
My father went into TK Maxx and asked what this was about and several members of staff told him he had 2 hours to do his bits n' bobs around town, so even the staff were not aware of the new rule.
Apparently you can have 2 hours free parking at TK Maxx as long as you don't leave the site, this is stated in a new sign that has since been erected although the rules of the parking are in 'small print' .
I have done some research into private car park companies and going by money experts those aren't 'fines' as stated on their documents as it is only authorities such as police, courts and councils who can impose fines not private companies.
I am writing to make your readers aware of the new arrangements as it can be pretty confusing as the car park at Argos, Dunnes and Poundstretcher are run by a different company and you don't get fined for leaving the so-called 'site'.
I believe that TK Maxx should make it clear to the people of Newry what is going on instead of the public coming back to their car and getting the shock of their life.
Regarding the fine my father received; he will be appealing it as we have researched about private car park companies and apparently you don't have to pay the 'fine' ( I'm not advising readers to follow this path unless they have read up about the situation like I have, you can view Martin's Money tips here: http://www.moneysavingexpert.com/reclaim/private-parking-tickets ) – £100 is way too steep to pay for a mistake that could have been avoided.
Marie-Claire Fitzpatrick
Short URL: https://newrytimes.com/?p=27981
Posted by
Newry Times News
on Feb 6 2013. Filed under
Featured Story
,
Letters to the Editor
. You can follow any responses to this entry through the
RSS 2.0
. You can leave a response or trackback to this entry