Newry Times meets Armagh man Stephen Harold
Posted by
Newry Times News
marketing.newrytimes@gmail.com
Monday, February 4th, 2013
Sport
Stephen Harold is one of Armagh's brightest young prospects. The tall, strong and skillful Carrickcruppen man has steadily progressed up the ranks of the Armagh underage system and is aiming to make a big impact in this year's senior league and Championship campaign with the Orchard County. Newry Times' Seán Ó Sirideán caught up with the likeable Bessbrook man to talk Armagh football.
Seán:
Carrickcruppen have been coming on in recent years and pushed Crossmaglen Rangers all the way in last year's Armagh championship; what is behind 'Cruppen's recent good form and can they push on this year?
Stephen:
Carrickcruppen senior team has always been full of quality ever since I've been involved with the club. In my eyes we have never fulfilled our potential and this could be for a number of reasons. Winning two u21 championships back to back highlights the fact that the quality is clearly there. Quality alone doesn't win matches though. It's been no surprise that we ran Crossmaglen close. We have always had the quality and if we can get other factors right then we can be a huge force in Armagh football.
Seán:
How have you been enjoying life as an inter-county footballer?
Stephen:
It's been great. I've had a brief insight into the commitment needed at county level with Armagh minors and u21s and that's the major difference between club and county football. There is no doubt senior level is a huge step up. When you're training and playing matches with top quality player's week in week out it makes the game even more enjoyable.
Seán:
Have you found it difficult to juggle the training schedule that comes with inter-county football and with your work or student life?
Stephen:
To play at the top level your training schedule has to take preference over any social aspects. Lucky for me I have a standard 9-6 job so my training schedule does not affect work too much.
Seán:
 You weren't named in the starting 15 against Laois in O'Moore Park, is this because of a rotational policy or were you injured?
Stephen:
As a player you want to be named in every game should it be a challenge match or a competitive match and I'm no different. Ideally we would have liked to have had more competitive games under our belt before going into the national league. So I understand the position the management is in to see every player they can as much as possible before the championship. Though every player is ready for matches as a massive effort has been put in to pre-season training and now we're ready for the NFL.
Seán:
How are preparations coming along in general in the Armagh camp for the Championship or the business end of the season? Obviously the Cross boys will be coming back after St Patrick's Day; they will surely add a big element that Armagh are missing while they are involved in the club championship?
Stephen:
Preparations have gone well. Training has been intense and every player has put in a massive effort. It's been encouraging to see the effort players have put in. There is a lot of quality in this squad and hopefully come the national league the boys will be able to display their quality with games on a more regular basis. Crossmaglen obviously have a wealth of talent and will offer the squad a major boost come championship whoever is brought in.
Seán:
One of the most encouraging things this year has been the arrival on the scene of many promising young players like yourself, the competition for places seems to be keen which is surely a positive sign?
Stephen:
There is great competition in the squad. There are a lot of new faces and every player is driven to impress. Nobody wants to sit on the bench.
Seán:
Maybe unfairly Armagh supporters always have high hopes for their teams but this year with the appointment of Paul Grimely this is even higher. What has he brought to the Armagh set up since taking over the team?
Stephen:
It's a good thing that Armagh supporters have high hopes and that should always continue. There is great quality in this county and the future is bright. Paul has a good relationship with every player and makes himself approachable. He has great one to one skills and will leave no doubt to any player of what he expects from them. It's clear the team has great respect for him and he is passionate about his football and will do whatever it takes to win. I've personally been impressed with his management skills and his drive and believe that he is the right man to take this county forward.
Seán:
You grew up watching Armagh win an All-Ireland in 2002. How can Armagh bridge the gap with Cork, Kerry and the other pace setters and overhaul them once again?
Stephen:
I believe there is a fine line between the quality of inter-county players. That's why I personally believe that Armagh have the quality to be successful just like the team back in 2002. There are a lot of factors that make a successful team and quality is not the only factor. Donegal have shown how quick they made the transition to becoming one of the top teams in Ireland. With hard work, discipline and commitment success can never be too far away.
Seán:
What motivates you as a player, what drives you on?
Stephen:
The main thing that drives me on is to win and be successful. That's why I play the game. I don't play the game to be part of a team. I want to make a huge impression and be part of a successful team.
Seán:
Who is you're biggest influence in football?
Stephen:
My family and friends have always and will always be an influence for me. Watching other teams and players be successful can also be a huge influence.
Seán:
What do you consider your greatest achievements in the game in so far?
Stephen:
Representing my county at minor, u21 and senior level would definitely be up there. It was also great to have success at my club by winning two U21 Championships. Hopefully in the future I will be able to list a lot more achievements.
Seán:
Can you remember who was the most difficult opponent you marked when you were underage for Carrickcruppen?
Stephen:
I've marked a lot of difficult opponents. Every player you mark has something different to their game which makes it too hard to say who the hardest player to mark was. There is a lot of quality footballers in Armagh.
Seán:
If you could play an All-Ireland or Ulster final in any stadium outside Ireland, what stadium would you like to play it in?
Stephen:
The field of dreams: Old Trafford. Definitely not Anfield; I'd rather play in my back garden.
Seán:
If there was a fantasy transfer system in GAA, and Armagh could bring in one player, who would you choose?
Stephen:
Colm 'Gooch' Cooper.
Seán:
What's the biggest sacrifice you've had to make to be an inter-county player?
Stephen:
Nothing is a sacrifice. It's always a privilege.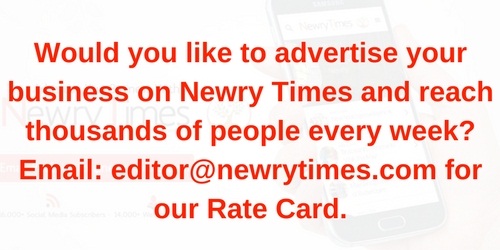 Both comments and pings are currently closed.