'Local roads in a critical condition' – McGreevy on pothole problem
Posted by
Newry Times News
info@newrytimes.com
Monday, February 4th, 2013
Community
A replica assault course for motorists. Those were the words SDLP Councillor Connaire McGreevy used this week to describe the potholes on roads around Rostrevor and Warrenpoint.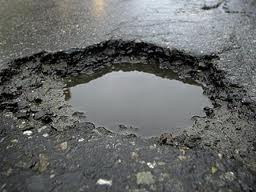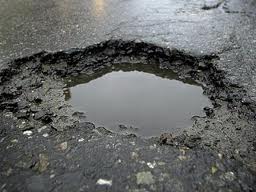 And McGreevy has warned that the rapidly deteriorating state of the local roads network has made driving a 'lottery' that would inevitably lead to serious accidents. "The fact that the world Police and Fire Games are going to have a huge presence in the area over the coming months should have focused the minds of the Stormont bureaucrats. "The potential for sustained inward investment based around tourism and the Games is one that could run into millions of pounds. "But people coming into the district to spend money will not tolerate these kind of roads. So why should locals have to put up with being second class citizens on the roads they pay taxes for? McGreevy continued, "The fact is that our roads are now so bad that one could question if there is any need for a specialist track for Mountain Biking to be built in Kilbroney Forest Park. The bikers would face a far bigger challenge if they had to use what is supposed to be a public roads network. "There are a number of roads that are now in a critical condition. The Upper Dromore Road, Milltown Street, Bridal Loanan, Greenpark Road and the Shore Road are prime examples of neglect that is bordering on being reckless." The SDLP leader on Newry and Mourne Council said it was time that the Civil Servants responsible for Roads Maintenance came out and explained their policy regarding repairs to the network. "The fact that the only response is a deafening silence suggests to me that they want to bury their collective heads and hope that the issue goes away. The only other conclusion that can be drawn from the lack of leadership is that the Department does not have a credible strategy, one that is ultimately capable of protecting lives." McGreevy said he was now publicly challenging the Department of Regional Development to spell out how they planned to confront the issue of damaging fluctuating weather patterns of frost, ice and snow on local roads and footpaths. "Why is there is no coherent plan by Minister Danny Kennedy and his Department in place? Do they not realise that every winter causes problems? We still have a significant portion of further winter weather to contend with. "The potential for more misery in the shape of accidents and damage to cars and other vehicles is not going to just fade away. Mr. Kennedy would appear to be unable to argue at the Executive his case for additional roads funding and a plan that ring fences money every month for roads preventative maintenance. "He needs to stop hiding behind the weather map excuse and let us know what he intends to do about the problem," McGreevy added.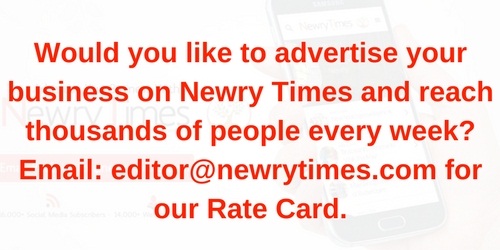 Both comments and pings are currently closed.