Newry Fire Station now recruiting for part-time firefighters
Posted by
Newry Times News
info@newrytimes.com
Friday, February 1st, 2013
Community
Northern Ireland Fire & Rescue Service (NIFRS) has launched a major recruitment drive for Retained (part-time) Firefighters in 37 Fire Stations across Northern Ireland, including Newry, Crossmaglen, Rathfriland and Newtownhamilton and is encouraging more females and those from ethnic minority backgrounds to apply.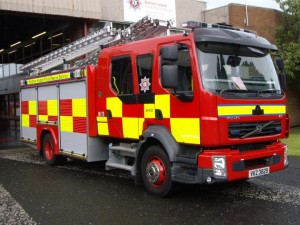 NIFRS wants to recruit people who live and work within a 5 minute radius of Newry Fire Station to become Retained Firefighters and help protect their local community. Retained Firefighters respond to emergency incidents including fires, road traffic collisions and other specialist service calls such as chemical spills, collapsed buildings and other types of rescues. They also play a crucial role in providing safety advice and assistance in their local community. Speaking to Newry Times, John Allen, Southern Area Commander, Northern Ireland Fire & Rescue Service explained, "Simply put, NIFRS could not operate without our Retained Firefighters as they provide the emergency fire and rescue services to the communities in which they live and work. "Retained Firefighters make up over half the total number of Firefighters in Northern Ireland and in this recruitment campaign we are encouraging more females and those from ethnic minority backgrounds to consider this as a viable career option. "We currently have 21 Retained Female Firefighters and Retained Firefighters from a variety of ethnic minority backgrounds and we are keen to see more females and ethnic minority groups applying. John continued, "It is an extremely rewarding and interesting job and Retained Firefighters must be able to quickly respond to emergency call outs by making their way to their local Fire Station within 5 minutes, where they will meet the rest of their Crew. "Local employers have an equally important role to play in the success of the Retained Firefighter system by allowing their employees to become Retained Firefighters.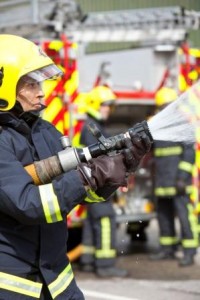 "Hundreds of local employers across Northern Ireland employ Retained Firefighters, benefiting by having someone on site professionally trained to respond to a range of emergency incidents and who can advise on fire safety in their own business. "NIFRS greatly appreciates the support of local employers in helping provide the best possible fire and rescue service. Retained Firefighters are paid an attractive monthly retaining fee, plus drill night attendance, emergency call out fees, as well as annual holiday leave. "Retained Firefighters are trained to the highest standards and throughout their careers attend a weekly drill night (2 hours per week) to receive continuous safety and operational training ensuring we have the most highly skilled Firefighters to help protect our local communities." NIFRS is an equal opportunities employer and looks forward to receiving applications from men and women from all sections of the community who are interested in becoming a Retained Firefighter in their area. Fire Stations will be holding information nights to give interested applicants more information on the recruitment process and what the job entails. Newry Fire Station, Information Nights, Thursday 21 February 7.30pm – 9.30pm and Saturday 2 March 10.00am – 2.00pm.
Application Packs are available from:
Newry Fire Station, Upper Edward Street, Thursday nights 7.30pm – 9.30pm
Newry Sports Centre, 61 Patrick Street
Grafton Recruitment, 22 Upper Water Street
Newry District Headquarters, Upper Edward Street
NIFRS website has further details on the recruitment process and application forms can also be downloaded from www.nifrs.org or you can contact NIFRS Southern Area Headquarters on 028 3833 2222. Closing date for applications is Friday 8 March 2013 at 3.00pm.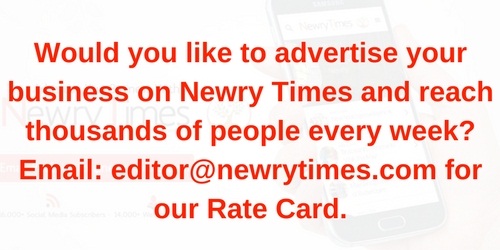 Both comments and pings are currently closed.