Spring Lecture Series at Newry Museum
Posted by
Newry Times News
info@newrytimes.com
Monday, January 28th, 2013
Community
,
What's On
The Spring lecture series this year complements the temporary exhibition "A Mourne Miscellany: historic documents and artefacts from the Mournes and Kilkeel", which is on display until 4th March 2013.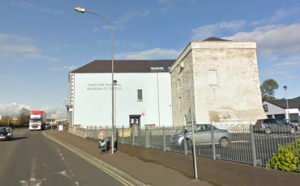 On 31st January at 8pm Ronnie Hanna will visit the Museum to speak about "The Americans in Ulster 1942-45". Ronnie, the author of Pardon Me Boy: The Americans in Ulster 1942-45, will give an overview of the years 1942-45 when Ulster hosted 300,000 members of the US armed forces. He will also introduce the 40-minute film A Letter from Ulster, made by, and for the American services in 1942, which gives a unique glimpse of our past. Then on 9th February 2pm Joe Boden, from Olden Days and Olden Ways will give his talk "Growing up during World War Two". Joe will give a personal account of this period, growing up in the Mournes area under the shadow of the American 8th Air Force at Greencastle airfield. He will also bring along his own collection of artefacts from this period. Conor Keenan will give a talk titled "The Sea-Faring Families of Mourne" on 12th February 8pm. Conor will speak about his year long HLF funded project 'Families at Sea' which profiled families in Mourne and their unique bonds with the sea. The talk will also take a pictorial stroll through the development of Kilkeel Harbour from a small quay through to the busy modern fishing port of today. Finally on 24th February 3pm Linda Ballard will return to the Museum to speak about "Dr Francis McPolin and the Folk Traditions of the Hilltown Region in the Mournes". During the 1940s Dr Francis McPolin devoted a considerable amount of his time to recording the folklore of this region. This important collection provides a vital insight into local beliefs, traditions and stories. It includes information on a vast range of topics from local dialect words to tales of ghosts and of fairies. This talk introduces the rather complex character of Dr McPolin himself, and looks at the collection he has left as an astonishing legacy. All the talks will cost £3 per head. There will be light refreshments. Pre-booking of places is advisable. For more information please telephone 028 3031 3178 or email declan.carroll@newryandmourne.gov.uk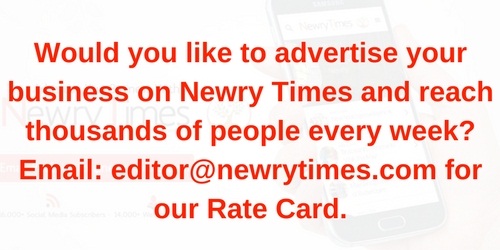 Both comments and pings are currently closed.