My island: Mental health and the use of 'stigma'
Posted by
Newry Times News
info@newrytimes.com
Friday, January 25th, 2013
Features
Harold A Maio, 75, is retired from teaching German and mental health editing, though he keeps a hand in both. Through art and German he has a lasting interest in expression, particularly in language. To him word is art, he likes to discern the meaning in word.
Harold speaks to Newry Times this week about the use of words and 'stigma'.
As I do almost every morning, I took my coffee in the garden. The sun, peeking intermittently through low clouds, warmed the early day and a low, quietly persistent breeze rippled through the trees, they responding in soft waves, my island retreat remote from world troubles. I have designed my gardens as an island. Surrounded by tall, lush tropical ferns and palms, my island is peaceful, calm, and soothing. Only the low hum of traffic betrays my pleasant isolation. I need my island. Its quiet calm offers rest from the work I do. After coffee the computer beckons and to work I go. Drew Faust, the president of Harvard University is quoted in the student paper there as stating there is "less stigma" to seeking mental health help there, and I think to myself, and wrote her, why would you teach there is any? How could you, as a university president, Harvard's president, teach there was any, why educate that thought in minds? No one at Harvard will complain, in fact no one has. Professors in mental health there who teach that prejudice to the next generation have themselves internalized it, cannot speak out against it, it is already in them. Their own education having confirmed it, they pass it on as easily as the breeze rippling through the trees. At least three professors there capitalize on this specific prejudice, it somehow empowering them while dis-empowering others. Had she dared the stigma of Jews is "less" there, an immediate outcry would follow. Every Jewish professor and Jewish student, indeed Jews in every community surrounding Harvard and even from distant corners of the world would react with acid and highly deserved criticism. Mental health has no such response. It too has established an iron island, an isolation from accountability. I track several professors teaching this prejudice, some have established themselves as "experts" and are widely sought for lectures. One recently received a grant exceeding a million dollars to study "stigma", as if the world has not already experienced it sufficiently to fully understand it, who has applied it, and to what ends. We simply choose not to learn. "There is a stigma to…" is best left uncompleted. Uncompleted it is easier to challenge. You are directing a stigma? Did you not learn? Whom did you choose this time? Why? How can you experience the need to do so? Is your island so isolated you have no interaction with the past? No past exists for you? I trace the presence of this term in the UK, its presence is broad there, asserted by charities, government, professors, and even victims of that prejudice themselves. All seem to relish assuming the mantel of "stigma." I know of no historical precedent for this: "You have said I am different, therefor I am different." "You have assigned me negative attributes, therefor I will assign them to myself." I will take the lessons of professors, charities, governments and direct them at myself. Why not? The greatest answer to "Why not?" is "Because it harms". It is much like lecturing a child every day, "You are worthless". "You are inferior". Redundantly and persistently lecturing a child he/she is less. Imagine the effect when it is not a parent, but the president of a university proclaiming some among her student body carry a "stigma." Imagine it is a professor, a charity, a government agency. How effective is such bullying? No one has yet asked me to wear an insignia proclaiming I am less, no one has searched my medical records to identify me as someone they proclaim less. I do not know when my gardens will cease to protect me, when my defenses fail. This much I do know, eventually the prejudice will be overcome. As the garden of the Finzi- Continis failed to protract them for a time, so might mine fail. Not to force, as their gardens failed, but to a quiet insistent, trained into minds prejudice. In the meantime, like the Finzi-Continis, I sip my today-brandied-coffee in the warmth of the now less intense winter sun, and bask in newly budding orchids (in another few days they will burst into bloom), palm trees setting seeds, some seeds a brilliant red, bromeliads, their color leaping off the ground and trees, spathyphylums in white array, and blazing red, pink and white anthuriums. Unlike the Finzi-Continis, deluded into comfort and projection behind their garden walls, walls that failed, I go to my computer every day and assail prejudices directed at me, no mater who directs them, no matter how redundantly, no matter their stature, education. In every effort there is a feeling of accomplishment. And there is that brandied coffee, the warm sun winking out of the clouds.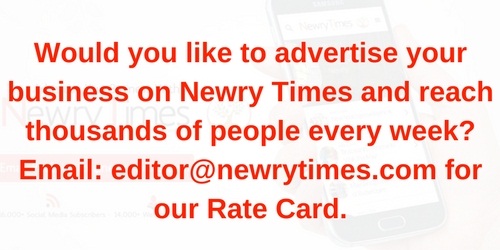 Both comments and pings are currently closed.