Planning for success: Why writing a business plan is a must
It's the beginning of a new year and I like many all have many new years' resolutions well underway at this stage.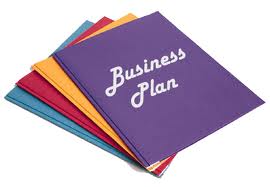 Many business people hope this year will be different whether it is improving profits or in many cases reducing costs.
I, like many businesses I work with, are sometimes so busy working on the day to day aspects of work that a more strategic look at the business and the market is never undertaken.
So after finally finishing off the turkey over Christmas, I did a bit of brainstorming and set about doing a business plan for the coming months and years.
Whilst a business plan has many objectives such as to assist with bank funding, all businesses should have a business plan, particularly in the current climate.
It seems to me that, although a number of factors were involved in the recent high profile administrations, management didn't review their business plan or they couldn't implement the one in place.
There are many formats to a business plan but in simple terms it should contain the following:
An executive summary
Where you are at now
Where you would like to be
Your ideas to achieve the goals set out accompanied by financial projections
Your executive summary is the most important aspect of any business plan. You should explain your business, the key goals and include key financial targets. Financial information is vital. Finance is the driver for all aspects of the business and you should be prudent in your projections.
It's a short and simple document. I believe the most important thing to recognise is that it's the message that counts, not the detail and it's better having a small document with three or four short, medium and long term objectives than a gigantic pamphlet that gathers dust.
Austrian-born American management consultant, educator, and author, whose writings contributed to the philosophical and practical foundations of the modern business corporation, Peter Drucker said, "The only thing we know about the future is that it will be different".
A good way to commence the New Year is to document on paper, your ambitions for the future of your business and then review performance against it. Getting it done is the easy part, its implementation that is the trick.
But like planning a summer holiday or building a home, when we begin with the end of mind, when we plan what we'd like to achieve, begin visualising our goals, objectives and our destination, the chances of execution are greatly enhanced.
Short URL: https://newrytimes.com/?p=27486
Posted by
Newry Times News
on Jan 24 2013. Filed under
Business
,
Features
. You can follow any responses to this entry through the
RSS 2.0
. You can leave a response or trackback to this entry