Newry graduate benefits from SRC foundation degree
Posted by
Emma Taylor
emma@newrytimes.com
Wednesday, January 23rd, 2013
Business
Employment and Learning Minister, Dr Stephen Farry recently launched a new advertising campaign to promote the benefits of Foundation degrees to employers and learners with Newry graduate Dearbhail Rafferty and representatives from Southern Regional College in Newry.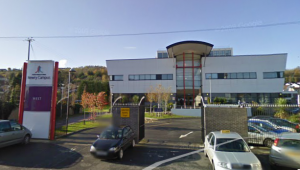 Speaking of the campaign the Minister said, "Foundation degrees are higher education qualifications that combine academic study with on-the-job experience. "This mix can help boost students' skills and career prospects whilst benefiting employers and their business. "Employers are fully involved in the design, development and delivery of the courses. This means Foundation degree students graduate with a very specialised set of skills designed to meet the specific needs of employers in a particular sector. "Foundation degrees help learners to improve their career prospects by equipping them with the academic knowledge and sector specific skills required to progress in the workplace." A Foundation degree is a recognised Higher Education qualification in its own right and offers a progression route to an Honours degree at University. During the launch, the Minister met with representatives of Core Systems, a Belfast based software development company who are advocates of the Foundation Degree qualification. The Minister added, "Although the Foundation degree qualification is well regarded, I want to further raise awareness of the benefits of Foundation degrees amongst more employers. "The experience of Core Systems illustrates the important contribution that the qualification makes towards ensuring that the specialised skills needs of STEM sector employers are met." Core have taken two work placement students from the Foundation degree in Computing and Network Systems course delivered by Southern Regional College every year since 2008 including Dearbhail Rafferty, and have subsequently employed six of these students in permanent full-time positions following their graduation. Core Systems Director Patricia O'Hagan said: "Core Systems have found to their advantage that hosting Foundation degree work placement students acts as a cost-effective way of recruiting new talented members of staff." Dearbhail Rafferty, 26, from Newry is one of the students who completed their work placement at Core and who subsequently secured a full-time position as a Software Developer with the firm. She said, "The fact that the Foundation degree in Computing and Network Systems included a substantial four month work placement as part of the course was what convinced me to enroll. I knew that if I could have an extended period working for an employer I would have a chance to work hard, prove my worth and impress them." Mrs Mary Boyle, Lecturer in Computing at Southern Regional College in Newry who delivered the Foundation degree said, "The success of any Foundation Degree is dependent on the input and support from business and industry and in this regard we are delighted to have been associated with Core Systems. "The company's input on a number of fronts including the initial development and validation process has been invaluable in designing a degree programme that is fit for purpose and meets the needs of the software sector. "Core Systems has also provided structured work based learning opportunities for students resulting in many now being employed on a permanent basis by the company. Mrs Boyle added, "I thank Core Systems for the partnership that now exists between us and am delighted that the College has been able to contribute to the continued success of the Company through the placement and employment of our Foundation Degree graduates." Further information about Foundation degrees is available at http://www.nidirect.gov.uk/foundation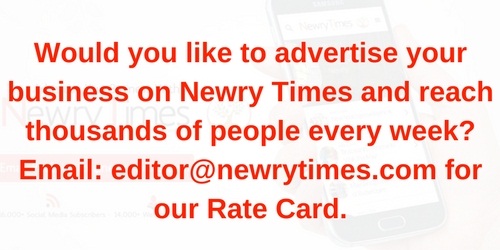 Both comments and pings are currently closed.