'Welfare Reform will hit low income families hardest' – Brady
Posted by
Newry Times News
info@newrytimes.com
Tuesday, December 11th, 2012
Politics
Sinn Féin has hosted the latest in a series of public meetings on Welfare Reform in The Ranger's Hall, Crossmaglen on Thursday 6th December. Councillor Hearty chaired the meeting along with councillor Colman Burns, while MLA Mickey Brady, Sinn Féin spokesperson on Welfare Rights, briefed the audience on the implications that the Tory Welfare Reform Bill could have on people and their families.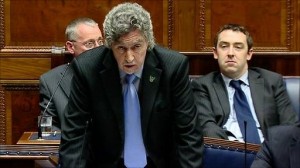 Addressing the audience Mr Brady said, "The Welfare Reform Bill will affect the most vulnerable people in this area, it is wrong to assume that Welfare Reform will only affect those on benefits, it is an attack on the poor while doing nothing to address the issues of poverty and unemployment. "In some of the North's most deprived areas cuts in benefits will have a huge impact on local small businesses. This will mean marginalised communities are likely to face greater hurdles in the wake of these welfare changes. "Universal credit is the cornerstone of the British Government's plan which will create a situation where people will be forced to accept unsuitable employment. In addition people will have less job security and will be forced to accept short term, temporary positions or face having their benefits cut. "As well as the redefinition of poverty, the sick and disabled will be reassessed on the basis of a medical evaluation of their ability to work. This process of assessment has already been condemned by GPs in England and Scotland and will not be fit for purpose for the people of the North either. Brady added, "These Tory cuts are incompatible with our economy here in the North of Ireland and once again demonstrate that fiscal autonomy must be transferred from Westminster to the Assembly where locally elected people can make better informed decisions about what happens in this area. "At the moment Sinn Féin is robustly scrutinizing the bill and we will recommend changes to ensure that people living in the North do not bear the brunt of this Tory attack. Speaking after the meeting local councillor Terry Hearty said, "I am pleased that so many people attended this meeting tonight and there was good engagement between members of the public and the panel. Sinn Féin will continue to fight to amend this bill clause by clause, to ensure that the most vulnerable in our society are protected." Councillor Buns echoed these sentiments, adding "This is a cost cutting exercise which will leave many ill and disabled people living in greater poverty and must be challenged."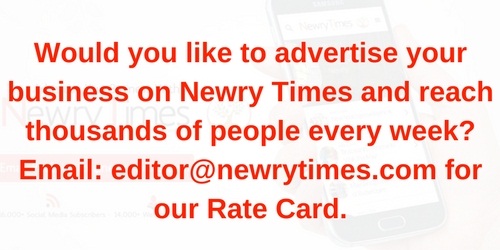 Both comments and pings are currently closed.