'Political parties must stand united against terrorism' – Ritchie
Posted by
Newry Times News
info@newrytimes.com
Thursday, November 22nd, 2012
Politics
SDLP MP for South Down Margaret Ritchie has spoken of the need for all political parties to unite against terrorism and support the implementation of robust security practices in Northern Ireland. Ritchie was speaking during the recent DUP opposition debate in the House of Commons.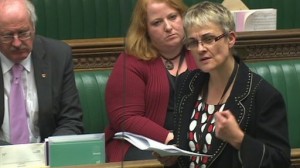 She stated, "It is of paramount importance that at this time – where there is undoubtedly a growing threat from dissident republicans, we show solidarity with those who do most to make our community safe. That includes obviously, the PSNI, and the prison service. "The murder of prison officer David Black was an abhorrent crime against a man who was doing an important and difficult job on all our behalf. It was also a vicious crime against the family and friends of Mr Black and our thoughts and prayers continue to be with them. "My own party has always stood against politically motivated violence whatever the goal, whatever the frustration at the lack of movement or whatever the anger over the lack of justice. For us the recent violence is little different, except thankfully in its magnitude, from the violence we all endured over past decades. Ritchie continued, "It was wrong then and it is wrong now. We stand united against terror and we will not be moved. I do recognise the distance travelled by others and acknowledge that we are united against terror and that this unity is genuine and, I believe, resilient. Sinn Fein can and should do more. "Firstly, they should stop describing a murderous atrocity as 'achieving nothing' or 'pointless' or condemning the perpetrators as 'having no strategy' it's not just wrong strategically, or tactically. It's just plain wrong. Morally wrong. "Sinn Fein must do more to provide every shred of information they have, whether recent or from the recesses of their memories, to the police. "The DUP leader, First Minister of Northern Ireland only recently complained to the Irish Government that Funding going into worthwhile North/South infrastructure projects should instead go to community projects for loyalists – because loyalist paramilitaries were getting restless and increasingly of a disposition to strike out. Ritchie added, "We must not allow the tragic murder of David Black to curtail our appetite for reform in the North. We have a hard-working Justice Minister who has plans to reform the prison service just as we have reformed policing. "If there is one single thing we can do as politicians to honour the memory of David Black and other brave citizens who have been cut down while providing an essential public service it is to strengthen and deepen our big achievement in devolution our united stand against terror."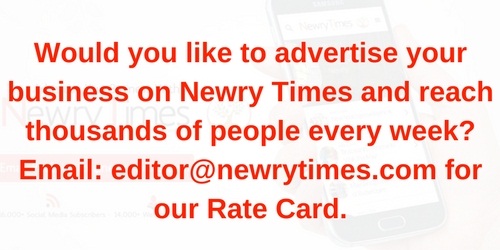 Both comments and pings are currently closed.