Letters to the Editor, 'Carr refutes Murphy's criticism on recent Cancer reports'
Posted by
Newry Times News
info@newrytimes.com
Thursday, November 22nd, 2012
Letters to the Editor
Dear Editor,
I welcome the opportunity to reply to Councillor Mick Murphy and his advisers who no doubt helped draft the attack on me for "stating what I believe".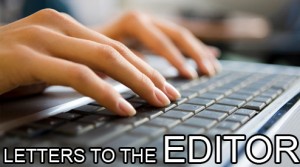 For the record and in the interests of accuracy may I state the obvious to Councillor Murphy; what I actually said in response to being asked for a comment on the NI Cancer Registry report, are in inverted commas (the "wee dashes" high up) – anything else can be attributed to the newspaper or the report itself. Therefore I did not state; "Newry & Mourne is in the grip of a cancer epidemic", but actually said "These figures are epidemic". Neither did I conclude that Sellafield is responsible for the increase in cancer incidence in the BT34 area. What I actually said was; "We in INFLA (Irish Nuclear Free Local Authorities) have been arguing for many years now about the effects that Sellafield and the most contaminated sea in the world, the Irish Sea, is threatening the health of our population on Ireland's east coast". In fact I didn't even state "The biggest single killer was lung cancer in the BT34 area", that was part of the report published. In my comments on the report I did say; "I am convinced we are eating, drinking or breathing this disease into our bodies", and I said this because I fervently believe it. Councillor Murphy is seeking scientific evidence to prove this speculation. Absolute proof, maybe not, but I can show him a mountain of evidence highlighting the dangers of Sellafield, their poor safety record, their inability to deal with a massive amount of radioactive waste, and hundreds of reports not least the very critical National Audit Office report published in the same week as the NI Cancer Registry report. This report issues a scathing attack on the inaction and dithering of Sellafield over the past 50 years. The new cleanup plan estimates the completion date is over 100 years away in 2120 costing more than  £67 billion. Sellafield site holds the equivalent of 27 Olympic-sized swimming pools of high-level radioactive waste. The plant releases 8 million liters of contaminated waste into the Irish Sea on a daily basis, and aerial effluents continue to be discharged from a number of stacks (chimneys) on site. Next month Sellafield is in court to face nine charges for dumping low-level radioactive waste at a landfill in Cumbria two years ago. Monitoring programmes are deeply flawed: the marine radioactivity consultant acting for the NFLA has repeatedly pointed out shortfalls to the UK and Irish Nuclear regulators to date, these arguments have not been engaged with, let alone rebutted. NI Cancer Registry report showed that 11 out of the 80 postcode areas across the North had 2000+ in the "all cancers" category. All of those 11 have an estuary or marine coastline element. Councillor Murphy then goes onto accuse me of "scare mongering" and advising how a "responsible councillor" should behave. For me, the figures published are alarming; I don't think there is a family in Ireland that hasn't been affected by this dreadful disease. Highlighting the area that we live in as having the largest number of incidents should be more important than trying to score cheap political points over a council colleague. Rather I would appeal to him, "get on-board", attend our free seminars often in your own boardroom, help us close Sellafield and change the thinking of the British Government on their flawed Nuclear Policy. Your own MLA party colleague last week said that he is extremely concerned with reports that Sellafield nuclear waste poses an 'intolerable' risk to people and the local environment. Is he "scare mongering" or behaving like a "responsible MLA"?
Yours sincerely,
Councillor Michael Carr
Co-Chair Irish Nuclear Free Local Authorities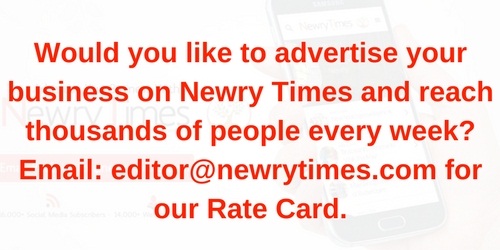 Both comments and pings are currently closed.