All-time Fantasy Newry City XI
Posted by
Sean McKevitt
smckevitt86@gmail.com
Thursday, November 22nd, 2012
Sport
It's 89 years since Newry Town Football Club first opened their doors and during that time hundreds of players have come and gone; some good and some not so good!
We want Newry fans to take a trip down memory lane, reminisce over their favourite players and to have a stab at picking  their all time fantasy team. Don't worry if you're too young to remember stars of yesteryear. Feel free to dip into the history of the club and combine legends of the bygone era with players you've seen first hand in your time following Newry. To help you out with your fantasy Newry XI team, here's a little recap on some of the talent that has turned out for the club since it was formed way back in 1923. Players that starred for the Town prior to the second World War Two include winger Jimmy Chambers who went on to play for Bury and Nottingham Forest. There was Bessbrook man Harry Walsh who represented the Irish League, goalkeeper Tommy Breen who went on to play for Manchester United and Billy Redfern who topped the Irish League's goal scoring charts in the mid 30's. The 50's are best remembered for the remarkably talented one armed centre forward called Jimmy Hasty who played at Newry for just over a year before transferring to his hometown club Dundalk. The 60's gave us Peter Watson who went on to play for Aston Villa and then of course there was Newry's most famous footballing son – Pat Jennings. The Chapel Street native featured for Newry as a teenager before going on to star in goals for Watford, Spurs and Arsenal. Big Pat went on to win a record 125 caps for Northern Ireland and also played in two world cups in a career spanning over two decades. In the 70's there was deadly striker George Burke, the industrious Rab Toland and local player Danny Doran who starred  later in the decade. The 80's yielded one of Newry's most successful striking partnerships in Marty Magee and Ollie Ralph. Derrybeg man Magee was the top goal scorer in two of his three seasons with Newry and later went on to win the Northern Ireland Football Writers Award with Portadown. Ollie Ralph will forever be idolised at the Showgrounds for his goal-scoring exploits and his staunch loyalty to the club. The word "legend" is somewhat over-used in football these days, but an entire generation of Newry fans will undoubtedly agree that Ollie Ralph is one player truly deserving of the title. Ralph was at the peak of his powers in 1990 when he topped the Irish League scoring 42 goals. Indeed that year, Ralph was confirmed as a true Irish League great when he picked up the Ulster Footballer of the Year, NI PFA Player of the Year and the NI Football Writers' Association Player of the Year awards. Other players from the 80's that are worthy of a mention include Wille Crawley, Eddie Patterson, John Corvan, Eamon Hawkins and Harry Fay. The 90's saw many top class arrivals at the Showgrounds such as Scottish centre-half Stuart McClean, Dubliner Johnny McDonnell and wing wizard John Kenny who won the First Division player of the Year award in 1997/98. Others who impressed include lethal hit-man Dessie Gorman who was nicknamed the 'Dundalk Hawk', speedy left winger Mark Rutherford who was affectionately known to the Newry faithful as 'Rico' and there was local lad Robbie Casey who represented the Irish League on a number of occasions. The noughties saw the return of ex-Nottingham Forest and Portadown defender Raymond Byrne. There was also classy Scottish centre forward Gary McPhee, all action midfielder Dean Fitzgerland, Sligo man and no nonsense defender Gavin Dykes, fan's favourite Emmet Friars and midfield ace Richard Clarke. In recent seasons, there was a more local look to the side with the likes of marauding full back Darren King and talismanic midfielder Stephen Hughes starring for the club. Hopefully that list has given you plenty to think about but no doubt there's players that would walk into your fantasy team that I haven't mentioned! If you'd like your team to be featured in our upcoming article, message us the following:
Tell us about your time following Newry in fifty words or less.
A photo of yourself wearing a Newry jersey (Optional).
 Your eleven players, with a short description of each one (30 words max) as to why you have chosen them. Subs are optional.
You can PM this to the Newry Times Facebook page or email editor@newrytimes.com The deadline is November 29th…Have fun!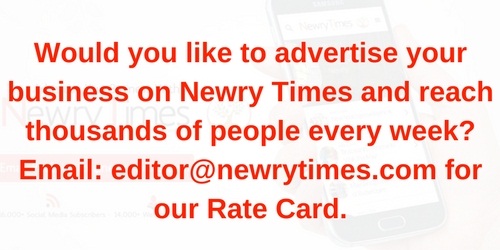 Both comments and pings are currently closed.