In the softness of my surroundings…
Posted by
Newry Times News
info@newrytimes.com
Tuesday, November 13th, 2012
Features
Harold A Maio, 75, is retired from teaching German and mental health editing, though he keeps a hand in both. Through art and German he has a lasting interest in expression, particularly in language. To him word is art, he likes to discern the meaning in word.
Harold speaks to Newry Times this week about conflicts and division in the US and Northern Ireland.
Two kings battled over which end of a hard boiled egg to crack, one argued the narrow end, and one the broader end in Jonathan Swift's "Gulliver's Travels". Satire makes it easier to discuss divisions too close to home. Was he satirizing the conflicts between Catholic France and Protestant England, or the conflicts within England itself over that same topic? Whatever his intent, we can read the satire with humor. Actual conflicts are more difficult to confront. The US has seen many such conflicts, the greatest ones over who was a person, a citizen. From the beginning our founders stated all men are created equal, and from the beginning winnowed out who was not. Our history is replete with acts of violence enforcing who was unequal. In fact we likely would not exist as a "united" states, had people who fought slavery dared to do so politically. Instead, "to preserve the union' even the most respected politicians compromised their morals. It would take nearly a century for one politician to stand for the Constitution, and he would lose his life to the stance, along with an estimated 750,000 others. We study that war, our Civil War, in history classes, but largely minimize earlier and long continuing wars, those against against native peoples here. We do not discuss those pretenses as genocide, but that harsh term is entirely appropriate. We took everything that was the Native people's, and their lives in the process. We did so eagerly, avariciously and with pride. It is the pride that is hardest to appreciate. A civil rights movement began here about the time I was entering my second year of college. People long denied rights in this land of the free, began to demand rights, and people of every ethnicity and religion were traveling into the south in their support. A friend went on a freedom bus, I was too afraid, and not at all dedicated  to it. Never had it hit me hard, never had I witnessed the harm, so disconnected was I from it. Only seeing the videos and photos of the depth of the prejudices was I awakened. And the lists of deaths that appeared in the newspapers, the savagery of some of those deaths, and the participation of government, particularly law enforcement in those deaths. That division is not ended here, full equality exists on paper, but a great many people experience division still. We cannot measure the change by how high some achieve, that is but a lantern. It is good to have a Kenyan American president, but far too many African Americans, Mexican Americans, and Native Peoples stand on street corners, not yet beneficiaries of the full promise of America. There are other divisions in the world made closer by the speed of communication. We face them nightly, but often in the way we experienced the satire of Swift, at a distance. It is a clean view we have, the bombs do not explode around us, we hear them from afar. The deaths do not occur near us, we see them from afar. And, unlike the people living them… we can turn the sounds and pictures off, . I did not witness the bombings in the south here. The murders of children, fathers and mothers. Nor the sounds, nor did I experience the aftermaths. I did not lose a family member, a friend, an acquaintance, a child. I sat in the softness of my surroundings. But I learned this: Not every person in this country chose violence. Not every person in the south here chose violence. Peaceful people outnumbered violent people, but few spoke out, dared speak out. Where violence rules, people fear. I am aware of the divisions in Northern Ireland and the solutions escape me, as they have escaped and frustrated so many others, but this much I know: I would not like to witness one child lose his life to the violence. Not one child lose her life. Nor one mother, nor one father, as I would not like to see the violence taught to one child or one mother or one father, for I have witnessed in the history of my own country far too many such deaths. There has to be better answers. There has to be.
Previous articles by Harold:
Words: The power of 'naming'
When is a tail a leg?
Prejudice: the "We"and "They"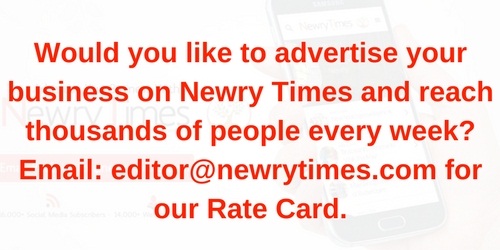 Both comments and pings are currently closed.