Prejudice: the "We"and "They"
Posted by
Newry Times News
info@newrytimes.com
Tuesday, October 30th, 2012
Community
,
Features
Harold A Maio, 75, is retired from teaching German and mental health editing, though he keeps a hand in both. Through art and German he has a lasting interest in expression, particularly in language. To him word is art, he likes to discern the meaning in word.
Harold speaks to Newry Times about the meaning of words.
Each morning I go to my computer to search mental health prejudices in the news as they appear through editors. I note, as well, those who allege them.
I follow four prejudices: "the" mentally ill, mentally ill "stigma," mental illness "stigma," and mental health "stigma."
I follow the first, for it suggests we are a generic, when we are as diverse a group as any. I follow the next three for they claim the prejudice of a some is the prejudice of all, and because a claim of "stigma" cannot presently be addressed in law, as discrimination can. The above claim of "stigma" is presently a "safe" prejudice to repeat.
Prejudices arise in minds, reach expression in words, and then in practices. At times they seem truths, easy to repeat, easy to accept and follow. Each time a prejudice is overcome, that once "truth" suddenly disappears, a new truth takes it place.
Other prejudices arise, always following the same patterns, and often the exact words of the now rejected prejudices.
The techniques of prejudice do not vary, only at whom they are directed. The results of prejudice also vary little, though some are carried to greater extremes than others. Of all the techniques, creating an "other" is primary. One establishes and "us," to create a "them."
The first group to be discriminated against is women, first in minds, then in words, then in law. Women have been deprived of the right to own property, the right to inherit, the right to vote, and in some cultures, the right to be seen. All these decision are made by the "we."
The second group to be discriminated against is generally the darker group. Gender and skin are markers a "we" can easily recognize, diminish and enforce that diminishment.
The third group to be discriminated against are persons who follow a different religion than the prevailing "we." They are often easy to recognize, some because they take pride in their religions, and some because their religious  practices alone expose them.
It is difficult to list the last groups, their proclaimed "differences" vary broadly. Appearance is one, a difference in body, people with what is termed by the "we" dis-abilities, people whose sexuality differs from the "we, people whose political views differ from the "we."
The list is long and wholly dependent upon the minds and decisions of the "we" so long as the "we" hold power.
I am presently an "other" in the view of many of the "we," at least to some, in word, in deed, and in law. Deprivation of rights has to be established in law for it is law that governs, and the "we" who both govern and write law.
I am a person dealing with a mental illness. No, it does not limit my ability to write, though at times it limits my ability to do a great many other things. The depression I experience is not the most severe, I am lucky.
Had I a more severe depression, and had I to turn to the state for help, my choices would be very limited. No state provides the same opportunities for mental health treatment as it does for physical health issues, and the services can fall considerably beneath those for physical illnesses.
Physical illnesses are presently the "we", mental illnesses are the "they." Word reflects that division.
How does a "they" effect change among a "we?" There are several ways. One is through voice, though it is often difficult to achieve. "I am woman hear me roar," and women's voices roared loud enough to be heard.
Being heard, women demanded language that respected women. Women set language standards we carefully follow today.
Women then addressed higher education, demanding the same of education, representation and respect. We now have Women's Departments in most universities. Law has not yet reached the equality the "we,"  Law is the most difficult to change, for voice is difficult to achieve there.
Others among the "they" have brought about changes but not to the extent women have. It is that change I, as a person dealing with a metal health issue seek to achieve.
Like women, I know it will first be accomplished through language, it is through language I pursue it. These columns will address those changes, those voices. I welcome your comments.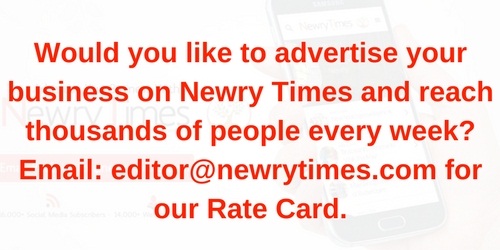 Both comments and pings are currently closed.
Comments are closed
-->
This website does not share personal information with third parties nor do we store any information about your visit other than to analyze and optimize your content and reading experience through the use of cookies. You can turn off the use of cookies at anytime by changing your specific browser settings.

We are not responsible for republished content from this blog on other blogs or websites without our permission. This privacy policy is subject to change without notice and was last updated on 16/01/2017. If you have any questions feel free to contact Newry Times by emailing editor@newrytimes.com