Irwin to speak on Brush support motion
Posted by
Newry Times News
info@newrytimes.com
Tuesday, October 30th, 2012
Politics
Newry & Armagh DUP Assemblyman Cllr. William Irwin MLA is due to speak to on a motion tabled by First Minister Peter Robinson MLA, DUP Peer Lord Morrow MLA and Enterprise Minister Arlene Foster MLA. The motion is calling for unequivocal support for their Councillor colleague Sammy Brush, who was shot by what Irwin described as "convicted terrorist Gerry McGeough". The motion is due to be debated in the Assembly on Monday 5
th
November and Cllr. Irwin MLA says all "right thinking people" would "wholeheartedly endorse" such a motion. The wording of the motion is as follows:
That this Assembly extends support, without qualification, to Samuel Brush, a DUP councillor, who, while working as a postman, was shot and survived an assassination attempt by the convicted terrorist Gerry McGeough; stands by the victims of terrorism; and expresses revulsion at those who side with would-be murderers rather than an innocent public servant.
Speaking to Newry Times, Irwin stated, "This motion is in direct response to the very disrespectful treatment my colleague Cllr. Sammy Brush received by Sinn Fein and SDLP Councillors in Dungannon Council who supported a motion calling for the release from prison of the person who attempted to kill Cllr. Brush." "Gerry McGeough shot and wounded Cllr. Brush and I found it a deeply disturbing situation that in a Council chamber such a motion would be debated calling for a terrorist to be released, regardless of the fact that the innocent victim of McGeough's attack is a member of the Dungannon Council and was present in the meeting." Irwin continued, "The situation remains clear that Cllr. Brush was doing his daily duties as Postman when he was ambushed and shot by Gerry McGeough. "It is despicable that during this pathetic motion that not a word was uttered directly to Cllr. Brush, instead the motion focused on the plight of someone who is in jail because they were convicted of attempted murder." He added, "These types of stunts by Sinn Fein and the SDLP clearly show the double standards that exist in their fantasy world of equality. Cllr. Brush was totally shocked and annoyed by this motion and the connotations associated with it. "I will be putting on record in the Assembly my disgust at the behaviour of the SDLP and Sinn Fein for even discussing such a motion and the callous disregard shown to Cllr. Brush at the Council meeting."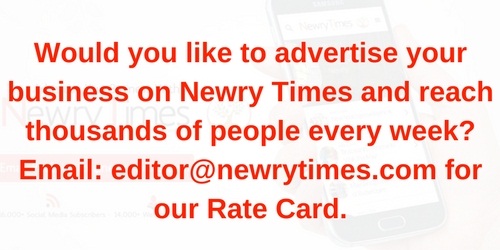 Both comments and pings are currently closed.