Treating Acne from the inside out!
Acne and Eczema are often inter-related and most people are aware that they are disorders of the skin.
Many of us suffered through our teens, buying bottles and bottles of Clearasil to look like the model in the advertisement! For some though, acne is still plaguing us well into our adult life and I hope you'll find my diet tips to eliminate or at least severely reduce acne and/or eczema helpful.
Acne and eczema are associated with inflammation in the body; redness and swelling of the skin is a characteristic sign of a dreaded spot rearing it's ugly head, generally just in time for the weekend or a hot date!
My first tips are therefore to concentrate on a 'Anti-inflammatory' diet, and eats foods to minimize the actions that cause these spots to occur.
Tops foods to include are:
* Fruits & Vegetables – 7-9 serves a day is the daily recommendation in the US. (Watercress, broccoli, peas, spinach, kiwi, mango, papaya, strawberries, sweet potatoes, beans).
* Nuts – almonds and walnuts.
* Flaxseed
* Primrose Oil
* Oily fish and/or a fish oil supplement will work wonders!
* Avocado
* Vitamins C, E and Zinc are beneficial.
A diet high in clear, clean, unprocessed foods is the best advice I can give you and if your acne is enough to affect your life, then a change of diet is well worth the effort and will change your life…and your skin!
And those to EXCLUDE are just as important:
* Dairy has been shown to increase acne and inflammation, particularly yogurt, to ensure adequate calcium however, a supplement may be necessary. Increase intake of fish with bones such as sardines and green leafy veg as other sources of calcium. There are plenty of calcium added alternatives out there, give them a go for a few weeks, then slowly re-introduce dairy and see if your acne flares up.
* Processed meats.
* Processed foods.
* Red meat, pork.
* High fat foods.
* Spicy foods.
* Too much refined sugar.
* White bread.
* Coffee – coffee stimulates the hormone cortisol, which is the same hormone released when we're stressed, and unfortunately stress (before a big date or an important presentation sound familiar?) leads to acne!
Acne and eczema are also a result of secretions from the skin blocking our pores as our bodies try to expel toxins, our bodies are fascinating machines, they get rid of waste in 3 ways – via the bowels, bladder, and sweat i.e. our skin.
It makes sense then to reduce the toxic load on our bodies, and at the same time to help our systems to eliminate toxins and wastes in other ways by eating a healthy diet high in anti-oxidant rich foods to fight off free radicals, to eat foods that help eliminate wastes from our systems and prevent constipation and to flush out toxins by drinking plenty of water and herbal teas.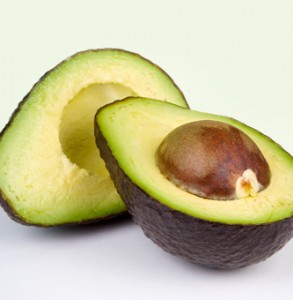 Recent research interestingly backs this theory up:
"…the cause of spots in many adults is not closely associated with sebum production but is rather associated with inflammation at the cell level. Stress, smoking, pollutants, and potentially a poor diet, all contribute to generating high levels of free radicals in our body".  (hubpages.com 2011)
To get clearer skin, and as a bonus, a stronger digestive system, increased energy and potentially increased health, follow my top acne reducing tips:
1. Drink more water, easy, just do it, now.
2. Try not to use harsh chemicals on your skin, goats milk soap is a tonic for skin.
3. Take a fish oil supplement – it may sound crazy to take in fats, but these are beneficial and I promise you will only help.
4. Adhere to the foods recommended and foods to avoid listed above as much as possible.
5. Try and reduce your levels of stress.
6. Avoid coffee and tea where possible, or at least reduce consumption, the headaches will disappear as you dependency on caffeine wanes…and your energy WILL increase, a bonus along with your new clear and glowing skin!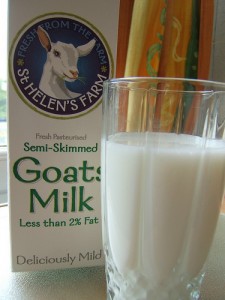 7. Increase intake of foods rich in Zinc – oats, turkey, whole-grains, free range chicken and organic beef (to try and minimise toxic intake), brown rice, nuts and lentils (easily added to soups and very cheap!).
LISA'S TIP: Goat's milk can often be better tolerated by acne suffers than cow's milk, try it!
Lisa takes a Unislim class every Wednesday night at 5.30-6.30pm at The Mourne Country Hotel, all are welcome!
Short URL: https://newrytimes.com/?p=24404
Posted by
Newry Times News
on Oct 29 2012. Filed under
Lifestyle
. You can follow any responses to this entry through the
RSS 2.0
. You can leave a response or trackback to this entry